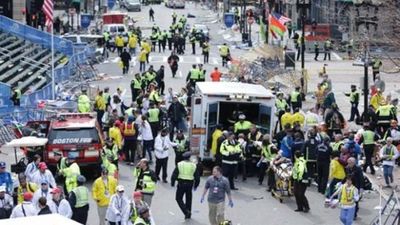 BY SAM GREISMAN
A look back at today's top stories
BOSTON MARATHON
Details are still emerging about a horrifying series of explosions that rocked the finish line of today's Boston Marathon. Latest numbers have a reported three people dead and over a hundred injured. President Obama spoke to the nation earlier this evening and vowed to bring the perpetrators of this horrible act to justice. 
**
GAY ISSUES
There was a brutal anti-gay motivated attack in Calgary over the weekend and investigators are reportedly looking for four teens who beat a woman while yelling homophobic slurs. Possibly sensing a losing battle here in America, it seems that Brian Brown and the National Organization for Marriage are turning their attention to France. An MLS player was caught calling an opposing player a "f**cking faggot" during a game and immediately apologized. 
Speaking of soccer, former pro footballer Robbie Rogers will be on Nightline tonight to discuss being gay in pro sports and his own coming out. Poet Sierra DeMulder totally burned Michele Bachmann with a one-minute poem that calls out her stance on bullying. Slam poetry indeed. And two wine vintners in California have created a very special blend in honor of marriage equality. 
**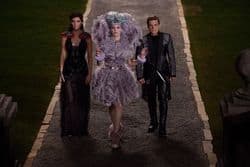 ENTERTAINMENT
The first full trailer for the latest Hunger Games installment is here. Tom Cruise stopped by to see Jimmy Fallon on Friday night and Fallon got the better of him in a game of egg roulette. Also in case you missed it, check out the winners and some clips from last night's MTV Movie Awards. 
**
VIDEO OF THE DAY
So maybe the world's tallest building should be a little smaller if it does this in the wind. And an astronaut puts on his PJs and an old lady visits Tuscany from the privacy of her home.