Many questions still remain in the death of Clarksdale, MS mayoral candidate Marco McMillian, whose body was found late in February near a levee after being dragged, beaten, and burned. The coroner has released an autopsy report that detailing "multiple areas of blunt trauma to the head that are consistent with a beating."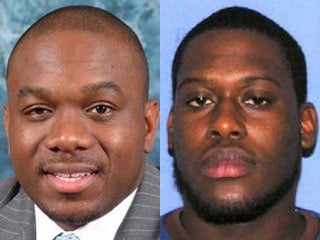 The Press Register reports:
It's a simple, apparently clear cause of death, but the report is filled with grisly details that leave more questions than answers. The report, released publicly Friday afternoon, said McMillian died from a lack of oxygen because of a conjunctuval hemorrhage in his right eye and multiple contusions of his tongue. Basically, blood vessels in one eye burst and McMillian apparently bit his tongue.
Even so, the report doesn't indicate what might have caused the asphyxiation and the report says McMillian's throat and neck showed no signs of bruising or trauma, although the state's forensic pathologist, Dr. Mark LeVaughn, concludes McMillian's asphyxiation was a homicide.
22-year-old Lawrence Reed has been charged with McMillian's murder. The police department says it has found no evidence of a hate crime, and no motive has been proposed.
The AP adds:
Without naming Reed, the autopsy report said the man who was in the wreck in McMillian's SUV "admitted to killing Mr. McMillian and dumping his body near the levee." Authorities have previously said that Reed was alone when he crashed McMillian's vehicle. The report said McMillian's body was unclothed.
The report also said there were abrasions and lacerations on McMillian's head, back and legs and multiple "areas of second and third degree burns."
The FBI has said it is investigating.
The family released a statement in early March: "We feel that this was not a random act of violence based on the condition of the body when it was found. Marco, nor anyone, should have their lives end in this manner."