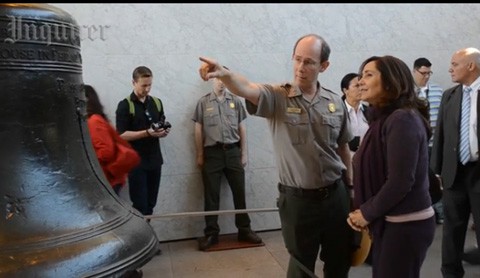 Cuban gay rights activist and daughter of President Raul Castro is in Philadelphia to pick up an award from Philadelphia's Equality Forum after a brief tussle with the State Dept. over a visa approval, which she was granted last week.
Watch, AFTER THE JUMP…
The AP reports:
Mariela Castro spoke briefly to reporters during her sightseeing tour. Asked about the health of her uncle and father, Castro replied: "They're wonderful, and I learn a lot from their example."
Commenting on the gay rights movement in the U.S., she said, "In this election especially, they showed that they form a very important vote in American society."
A married mother of three, Castro leads Cuba's National Center for Sex Education, which is part of the island nation's public health ministry. She is the country's most prominent gay rights activist, having trained police on relations with the LGBT community and lobbied lawmakers to legalize same-sex unions. She was elected as a deputy in Cuba's parliament in February.