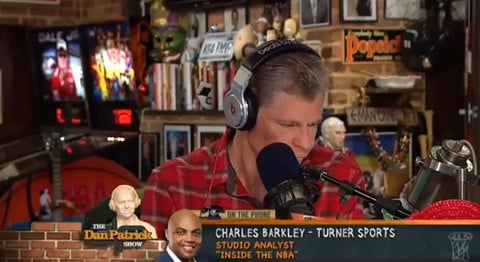 Charles Barkley injected some sense into the Jason Collins conversation in an interview on The Dan Patrick Show today.
Patrick asked Barkley if he's had a gay teammate:
"Of course I did. Everybody did. Everybody played with a gay teammate, Dan. And it' s no big deal. First of all, I think it's an insult to gay people to think that they're trying to pick up on their teammates. But everybody has played with a gay teammate."
And if it was discussed that there was a gay person on the team:
"It's obviously discussed, privately, because the problem is, Dan, unless somebody tell you they're gay, you can't say a thing about them being gay. You know, until somebody has the courage, and I think it takes great courage to come out, it's kind of an unspoken word to be honest with you."
Patrick asked if Barkley had a teammate who discussed his sexuality with him:
"I had several teammates, I probably had three or four guys I played with in my 16 years. But like I say, think about Jason Collins, he played on six teams, so six teams played with a gay guy. And so, everybody has played with a gay guy, you just didn't know he was a gay guy. Cause until a gay guy comes out, it's none of your business."
Watch, AFTER THE JUMP…