DOMA is 17 years old today.
WNBA's Brittney Griner on her mission to help all live in truth.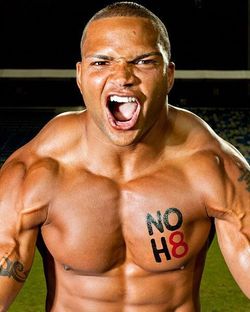 The NFL can't stop cutting its 'marginal' gay rights advocates.
Madonna at the Met Ball.
Jason Collins seeking book deal: "Officials at three publishing houses said Monday that they had been contacted about a planned memoir by Collins, the first active player in any of four major U.S. professional sports leagues to come out as gay. The officials spoke on condition of anonymity because they were not authorized to discuss the proceedings."
Zachary Quinto dyed his hair blue for the Met Ball.
David Furnish does the Dougie.
Downton Abbey creator wants many more seasons: "I would rather let the show run between four and 10 years, I imagine. I would rather that we picked the right year (to end) and that in 20 years time the show was loved rather than we went on a season too long and people fell out of love with it."
Our Ari Ezra Waldman sounds off on the injustice of HIV criminalization.
David Mixner has five questions for Harvey Fierstein.
Tom Daley hits Fort Lauderdale.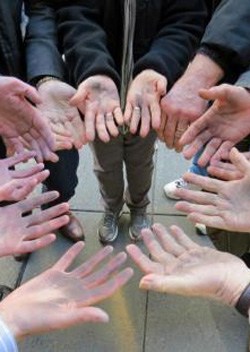 LGBT Catholics with dirty hands barred from entering St. Patrick's Cathedral for Mass. More here.
James Franco to star in new Wim Wenders film: "Franco will play a writer who accidentally causes the death of a child in the story that follows him over the next 12 years as he looks for the footprints of the accident on his life, as well as on the life of the child's mother."
Grey hair soon to be a thing of the past? "Scientists found people who are going grey build up hydrogen peroxide in the hair follicle, which causes hair to bleach itself from the inside out. However this could be reversed by 'an antioxidant' cocktail that allows 're-pigmentation' of the hair."
Ex-Iowa court official pleads guilty to forgery of marriage license issued to same-sex couple from central Florida: "Van Nice was arrested and suspended from her job in October after investigators discovered that she issued a license last year to Penney and his then-boyfriend Joseph Parker, who had never set foot in Iowa. She was later fired for violating judicial branch policies, court administrator Linda Nilges said."
Ryan Gosling lifts, flexes.
Chris Evans bought a swanky $3.5 million Hollywood Hills home.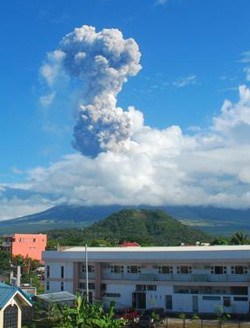 Volcano erupts in the Phillippines, killing at least five, injuring dozens of others.
"Ex-gay" activists invoke Jerry Sandusky at press conference opposing bill banning reparative therapy for minors.
Ohio's Notre Dame Academy revokes alumna's invitation to speak at even because of her marriage engagement to another woman.
Belize begins debate on decriminalizing homosexuality.
CNN allows FRC's Peter Sprigg to get away with claim that Christians are a "hated minority": "If Sprigg, or other anti-LGBT activists, are going to complain that they don't like being called 'bigot,' then they need to understand that LGBT people don't like being called 'abomination,' 'deviant,' or perhaps worst, 'child molester.' And yet this claim continues to be made without challenge."