Trees heard gasping for water.

Victory in Lake County, Florida Gay-Straight Alliance battle.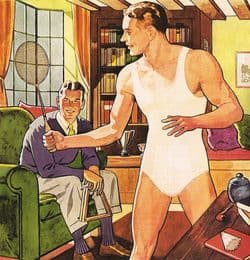 How boxers and briefs got into men's pants.

China's newest building is circumcised.

Greg Sargent on inclusive immigration reform: "But gay rights advocates should not give up. They should continue pushing for inclusion in this bill. There are two reasons for this: One substantive, and the other political."

If SCOTUS strikes down DOMA, the immigration debate will change overnight.

Connecticut Governor Malloy praises New England for its solid support of same-sex marriage: "Today marks a significant milestone in the struggle for equal rights among our gay and lesbian family members, friends, co-workers and neighbors now that every state in our region of the country has legalized same-sex marriage and is setting a national example of justice for all. Throughout U.S. history, New England has consistently had a revolutionary spirit and recognized that the greatest American values are respect and equality under the law.  It should come as no surprise that this spirit is still alive today."


Ryan Lochte better watch out for One Million Moms.

The Great Gatsby has its premiere in New York.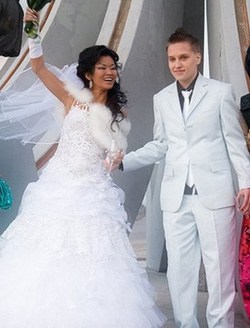 Kazakhstan's first gay wedding.

Florida joint bankruptcy case makes legal waves in Sunshine State: "Though Florida denies same-sex couples certain rights, state courts never have addressed whether they can file for joint bankruptcy. The couple's lawyer, Brian Zinn of ZinnLaw in this city of about 65,000 in southwest Florida, said he probably will appeal if his clients' petition for joint bankruptcy is denied. Then the issue could move up through the court system, possibly even to the Supreme Court."

William Friedkin's Cruising was almost directed by Steven Spielberg.

Will the dork factor kill Google Glass?

A Q&A on gay divorce: "In a traditional divorce, both parents maintain conventional parental rights. It's just easier to define the rights of the parents in a heterosexual marriage. With civil unions, if a second-parent adoption is not in place, the matter can become seriously complex. One parent has to prove they have served as a psychological parent to the child. It's a long, expensive and complicated process. During that time, the biological parent has all the rights. That's why gay marriage would be so awesome. It would simplify rights and responsibilities so that the dissolution process for any couple, gay or straight, would carry the same child custody and parenting rights."

It's the new Man of Steel poster!

Alexander Skarsgard replacing Tom Hiddleston in The Crow.

Bridal shop refuses to let trans shopper try on gowns. "The shop owner thought Singh was a man and felt other people in the store were uncomfortable with Singh trying on dresses. 'She said, sorry we don't allow men to wear dresses here,' Singh recalled. 'I said I'm not a man, I'm transgender.'"

Carla Hale files complaint with City of Columbus for her firing for Bishop Watterson Catholic high school. "After the death of her mother earlier this year, Carla listed her partner, Julie, as her spouse. An anonymous letter was sent to the school and Carla was let go from the job she'd had for 19 years shortly thereafter."

Ian Ziering is ready for his Chippenddale's close up.

Florida preparing to doom the rest of the state's manatee population: "On the last day of its annual session, the state Legislature is expected to pass HB 999, a bill that would bar local and county governments from setting their own standards for water quality and wetlands construction—assuming those standards are higher than the state's relatively lax requirements, that is…The bill could obliterate the already-threatened Florida manatee, which subsists on quickly disappearing river grasses. In fact, 582 of the burly mammals have died so far in 2013—as much as 19 percent of the entire adult population—thanks to a shrinking supply of food and the proliferation of deadly algae blooms like red tide in state waters."