Ken Mehlman publishes op-ed urging marriage equality in the Las Vegas Sun.
NYC, c. 1947.
It's Tan Mom: the music video.
WaPo: Will the Supreme Court take into account the recent marriage equality victories?
Tory activists urge PM David Cameron to drop backing for marriage equality: "They wrote that many of the lost supporters would not contemplate returning to the Conservative fold unless legislation for gay marriages was abandoned 'or the party leadership changed'." And 500 imams object as well: "In the letter – published as MPs prepare for their final Commons debate on the Government's same-sex marriage bill – they quote the Koran and say they are fulfilling a 'sacred trust to God' by airing their views."
Keanu Reeves shows up in Cannes looking mostly unhappy.
Naveen Kumar interviews Jinkx Monsoon for The Underwear Expert. "A lot of the Drag Race girls produce music and they go for dance tracks, but I've never been too hip to the discotheque. I'm actually going to produce an album that's more musical standards, show tunes and torch songs. So, it's going to be a little bit more lyrical than you're used to from drag performers."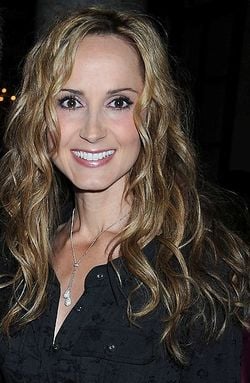 Chely Wright and Lauren Blitzer welcome identical twins.
Denmark won the Eurovision Song Contest. Video.
"Emmelie de Forest, 20, had been the overwhelming favourite among the
26 entries, with her song Only Teardrops. Azerbaijan finished second."
Omaha mayor-elect Jean Sothert says she won't try to repeal LGBT non-discrimination ordinance: "Now that it is an ordinance, my job as mayor is to make sure all city ordinances are carried out and I will do that with this ordinance and I have no plan to try to repeal it."
The Italian 'It Gets Better' campaign.
Dueling rallies in Tblisi following Gay Pride violence: More than 200 people participated in two rallies outside Georgia's government, local media said. One group of participants, the members of the Civil Front, demanded a law banning gay propaganda in the country. Other protesters called for punishing those guilty of violence against gay rights activists, who were attacked on Friday.
Male model fix: Connor Hill.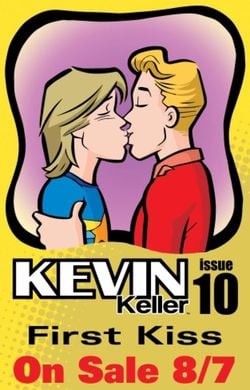 Archie Comics goads One Million Moms with "first kiss" issue.
Corey Lambert interviews gay Bay Area radio DJ Greg Sherrell: "Growing up, I didn't think that there was anybody else in the world like me. All I knew was that being gay was considered wrong. Now, when a young gay kid is on their way to school and they turn on the radio, they can hear Fernando and I and know that there are other people like them out there and that they don't have to hide. I think our radio show gives us that voice in the LGBTQ community. Hopefully it gives others a positive perspective on being gay so they don't have to feel like the only gay person in the world like I did."
Bans on same-sex marriage take psychological toll.
Kevin Sessums interviews activist and actor David Drake, who is having a one-night-only reprise of his show The Night Larry Kramer Kissed Me tonight in New York. "My initial impulse of putting Larry's name in the title was not about my wanting to get close to a famous gay person.  It was about him presenting a message and I then carried that message – which was you have to fight for your freedom, that you yourself are responsible for your freedoms.  No one is going to give them to you.  You have to take them.  And therefore you have to discover them to be able to take them which was why ACT UP was such a hodgepodge of all these 'isms' of society."