NFL MVP Adrian Peterson, who spoke against gay marriage, is NOM's new hero.

Homophobic rants fill Kazakhstan's parliament. "A law should be adopted which would allow [homosexuals] to be considered criminals against humanity."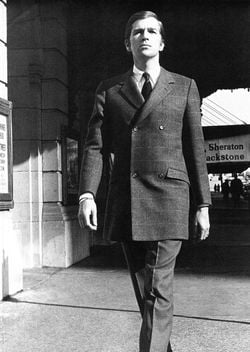 Frank Rich on his surrogate parent Clayton Coots and the history of gay rights: "As we just learned, a man can still be murdered for being gay a few blocks away from the Stonewall Inn. But the rapidity of change has been stunning. The world only spins forward, as Tony Kushner wrote. And yet as we celebrate the forward velocity of gay rights, I think we must glance backward as well. History is being lost in this shuffle—that of those gay men and women who experienced little or none of today's freedoms."

Celebrating Hugh Jackman's vascularity.

Slain NYC gay hate crime victim Mark Carson remembered at memorial service in Harlem.

Will Maryland elect the first LGBT governor in America?

Signorile: Michele Bachmann's stinging defeat.

NYT: Gays still support immigration bill. "But as the bill now moves to the Senate floor, the political damage from the episode for the Democrats — including senators who have been firm allies of gay causes like Mr. Leahy, Charles E. Schumer of New York and Richard J. Durbin of Illinois — may not be as severe as it first appeared. Gay rights advocates, stepping back from the loss, said the overhaul still contained many measures that could benefit gay immigrants, most of which came through the committee gauntlet unscathed."

Courtney Love offers Amanda Bynes some advice: "pull it together dude".

Bradley Cooper shows off in his hotel window in Brazil.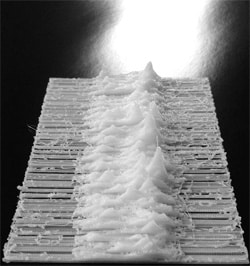 Joy Division's famous 1979 album cover Unknown Pleasures has been 3-D printed.

Will Orson Scott Card's anti-gay worldview make any difference at the Enders Game box office? "So, in this new atmosphere of consumer awareness which way will the tide turn? Many of Card's fans are mystified and often dismayed by the revelation of his political opinions and affiliations. It will be interesting to see how many of his fans will be enlightened to the personality of the author during what will likely be his greatest period of media scrutiny."

Two million march against Monsanto.

Jamaicans complain about homeless gay men squatting in neighborhood: "The boys behave outlandish and flaunt their lifestyle in your face. This is a blotch on the face of what up to now was a decent community whose residents lead upstanding lives. We are not condemning anyone's sexual preference, but why do they have to trample on our privacy and invade our space with their lifestyle."

Neil Patrick Harris invited back to host the Prime Time Emmy Awards.

Animals you may not have known existed.

Fully preserved female mammoth found with flowing blood: "The dark blood was found in ice cavities below the belly of the animal. When researchers broke the cavities with a poll pick, the blood came flowing out. The fact surprised them because the temperature was 10C below zero."

George Michael has left the hospital after his car accident earlier this month: "We can confirm that George Michael has been discharged from hospital and continues to rest and recuperate. He is well and thanks everyone for all the messages of support."

Legacies known and unwritten in New Hope, PA.

Prop 8 proponent David Blankenhorn: "For those reasons and more, I have every hope the Supreme Court will craft decisions that will move the country in the direction it is already headed: toward marriage equality."

Harvey Fierstein on hate crimes and the Boy Scouts: "These continuing acts of violence, physical and rhetorical, terrify me. If we are ever to scrape the black rot of prejudice from the heart of our nation, we must stop excusing those who give it expression and even excuse."

Sociology professor conducts audit of the damaging and flawed Mark Regnerus study on gay parenting: "Darren Sherkat, professor of sociology at Southern Illinois University and a member of the editorial board of Social Science Research, was tapped by journal editor Wright to conduct an audit of the process of publishing the Regnerus study. Sherkat was given access to all the peer reviews and correspondence connected with the paper, and was told the identities of the reviewers. What he found, he says, was a study that is deeply methodologically flawed and a peer-review process that failed to identify significant problems. Sherkat also says that the story of the study's publication is part of a much larger trend in academia and the social sciences: the rise of conservative ideologues in academia whose tendentious studies are paid for by private sources and think tanks with a specific ideological axe to grind."