Niall Ferguson doubles down on gay theory about John Maynard Keynes.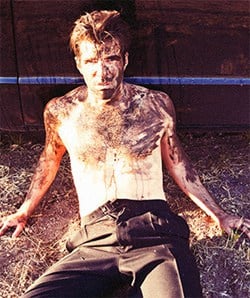 Zachary Quinto gets muddy.

Video: Best treadmill dancing ever.

Jason Collins ex-fiancee Carolyn Moos is writing a book. "Carolyn will be writing a book as she reflects on her recent life events about her former fiance. She welcomes submitted questions from the public about what they would like to hear more on given topics that were discuss at the surface level in the interviews." Jason Collins is not.

Harvey Milk international Airport not going to happen in SF, but Harvey Milk Terminal just might.

The fabulous life of an openly gay swimmer at USC: "I've been out since I stepped on the pool deck three years ago and have thoroughly enjoyed my time as a student athlete. Heading into my senior year, and last year of NCAA eligibility, I'm content with my place on the team and am able to recognize and celebrate the differences with my straight teammates."

Houston Dynamo won't sanction supporters group over homophobic slur: "Someone with access to the Brickwall Firm's official Twitter account tweeted homophobic slurs directed at Los Angeles Galaxy star and U.S. Soccer icon Landon Donovan on Sunday night."

CDC features lesbian couple in anti-smoking campaign ad. Video.

Tiki Barber and Shayne Graham sound off on Jason Collins.

More on the Zambian couple detained this week for sodomy after family members turned them in: "I broke down in tears to see the conditions and state they are in; they are in a jail which is meant for 5 people but houses 20 people. Because of the charges they are in danger from the others. Lord please get them out of there, if it was my will I would have them leave the country now, they will surely die if sentence to the maximum prison."

Chris Kluwe: Gay rights advocacy more important to me than football.

Zac Efron, flashing his treasure trail.

Madonna and Frank Ocean are BFFs.

Parsons dumps John Galliano: "The school said in a statement that his appearance was to include 'a candid discussion about the connection between his professional work and his actions in the world at large.' It said it canceled the workshop after the two sides couldn't reach consensus on the conditions of the conversation."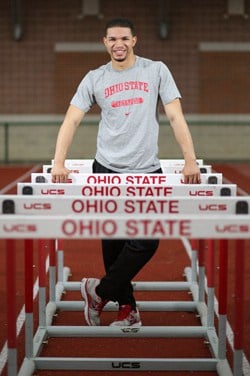 Ohio state track athlete Derrick Anderson is out and proud. "Last month, Anderson publicly acknowledged he was gay at a university-sponsored event on campus, three weeks before NBA player Jason Collins became the first active male athlete in one of the four U.S. major sports to come out of the closet."

Proposed Indonesian bylaw would make homosexuality punishable by flogging: "The Aceh Legislative Council (DPRA) will discuss the proposed changes to bylaws in the province, including one which would criminalise homosexuality, and make it punishable with 100 public lashes."

Deadly giant snail found in Houston.

Police arrest blackmailer targeting gay men in Nairobi, Kenya: "According to NGLHRC, Oleshawa has a history of luring unsuspecting gay men from online sites, abducting them and extorting money and property from their family and friends using threats and violence. He also frequently uses his victim's cell phones to demand money from contacts in their phone book such as their family and friends."