Capitol swoons for Prince Harry.

An Indiegogo relief project for NYC gay couple targeted in assault by Knicks fans.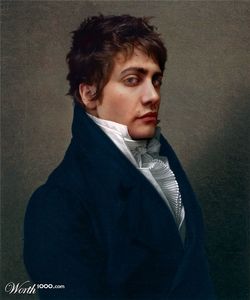 Classic paintings improved by celebrities.

Prince Harry meets Michelle Obama.

Gay congressman obtains spousal ID for same-sex partner for first time in history: Rep. Mark Pocan (D-Wis.) told the Washington Blade on Thursday the House Sergeant at Arms informed him late last month that Philip Frank, whom Pocan legally married in Canada in 2006, would be able to obtain an ID labeling him as congressional spouse. Previously, Frank was given an ID identifying him as a "designee," but picked up his new ID on April 26.

Lana del Rey's new video for "Young & Beautiful".

Illinois governor Pat Quinn impatient for marriage equality bill: "It's time to vote," Quinn said Thursday. "Illinois passing marriage equality into law, I think, sends a great signal to the people of our state and the people of America. So it's important to Illinois (that) the House of Representatives get going."

Ricky Martin has his gold record in hand and is enjoying it. He's also pushing for gay rights in Puerto Rico.

Justin Bieber must be grown up — he's drinkin' beer!

California Assembly approves accommodations for transgender students: "Transgender students would have the right to use public school restrooms and participate on sports teams that correspond with their expressed genders under a bill approved Thursday in the California Assembly."

Internet connects dying girl to her musical hero.

Bill introduced in UK's house of Lords to pardon Alan Turing: "If my Bill becomes law, as I hope it will, then this will finally go some way towards acknowledging the debt we all owe to Alan Turing and grant him the pardon he so clearly deserves."

Historic West Hollywood lesbian bar The Palms, opened in pre-Stonewall, 1965, is being demolished.

Tom Cruise runs the Great Wall of China.

Jon Stewart digs in to Nancy Grace.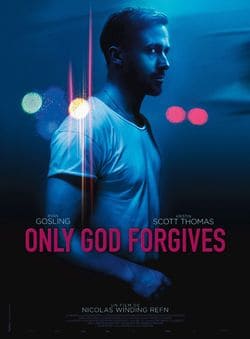 Ryan Gosling offers up some side-eye in the new poster for Only God Forgives.

Belize gay rights activist faces death threats: There has been a visible increase of threats and violence against Mr Orozco and against all homosexuals in Belize. There are threats for killing, burning, shooting; you name it. It has to stop. We are all Belizeans. We can agree to disagree without getting violent about it."

Rupert Everett is so not an American movie star: "People are always saying I'm self-destructive," Everett says. "I don't see what that means. Does it mean you see a situation, and think, 'This is an opportunity for me to really destroy myself?' "

Breitbart promotes right-wing claim that Hitler was gay: "The theory that Hitler was secretly gay isn't new in right-wing circles – anti-gay extremists like Bryan Fischer of the American Family Association have been making similar claims for years.  In fact, the "Hitler was gay" claim is part of a broader anti-gay smear which posits that gay men were responsible for the Holocaust and that Hitler intentionally sought out homosexuals for his "inner circle" because their "unusual brutality" made them well-suited to carry out mass genocide. That myth has been widely debunked, of course, and the reality is that gay people were the victims, not the perpetrators, of the Holocaust."