NYC rally against recent hate crimes on Thursday night.

Sharp rise reported in anti-gay attacks in France, says report.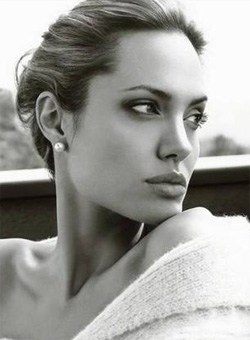 Angelina Jolie announces she had a preventive double mastectomy, in the NYT: "My doctors estimated that I had an 87 percent risk of breast cancer and a 50 percent risk of ovarian cancer, although the risk is different in the case of each woman…Once I knew that this was my reality, I decided to be proactive and to minimize the risk as much I could."

Woman forces American Airlines flight to make landing after she won't stop singing Whitney Houston song.

Black churches key to Illinois marriage debate: "The soup always boils just before it's done and the soup is boiling now," said the Rev. Phyllis Pennese, an openly gay pastor who runs a tiny congregation for black gay, lesbian and transgendered people in the Chicago suburb of Summit. "That's why there's all this fury around this issue because it's almost about to be done."

Poll: Americans who are angry about Benghazi don't know where it is. "Of the 41 percent of Republicans who consider Benghazi to be the worst political scandal in American history, 39 percent are unaware that Benghazi is located in Libya. 10 percent said it's in Egypt, 9 percent in Iran, 6 percent in Cuba, 5 percent in Syria, 4 percent in Iraq, and 1 percent each in North Korea and Liberia, with 4 percent unwilling to venture a guess."

Nicholas Hoult puckers up for Flaunt.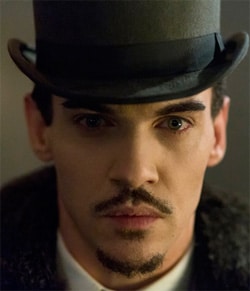 Dracula coming to NBC.

Lesbian couple turned away by landlord on the Isle of Man: "Kira Izzard and Laura Cull, from Douglas, said they were shocked to discover there was no legislation to protect them from discrimination. They have now launched an online petition calling for the island to adopt the UK's Equality Act 2010. So far more than 1,000 people have offered their support."

Neil Patrick Harris and David Burtka take their twins to the Farmer's Market on Mother's Day.

VIDEOS: Illinois' top anti-equality group holds rally, says gays have "deviant sexual lifestyle" and are "offense to nature and nature's God".

Marriage equality unlikely in North Dakota anytime soon: "University of North Dakota political science professor Mark Jendrysik points to a 2004 vote to ban same-sex marriages as evidence that the mindset is different in conservative North Dakota. Seventy-three percent of voters approved that constitutional amendment."

Stockholm Pride campaign invites Russians to Go West.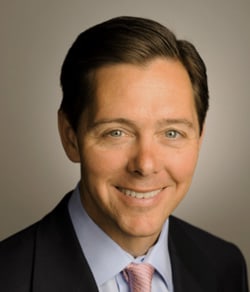 Ralph Reed playing peacemaker between Boy Scouts and Christian conservative leaders? "WORLD learned that Reed, founder of the Christian Coalition and now president of the Faith and Freedom Coalition, has arranged meetings and conference calls between Christian conservative leaders and BSA officials who support the pro-gay resolution. According to John Stemberger, founder of OnMyHonor.Net, a group opposed to the policy change, 'After the introduction is made, the BSA officials try to convince these top conservative evangelical leaders to support the resolution by finding friendly media venues to discuss it.'"

James Franco covers GQ's comedy issue.

Rep. Steve King (R-IA) on how Obama should have honored Tebow over Jason Collins: "I hear the president reducing or lowering American values by his comments that take place in the public and in the press. Think about the things he's chosen to take sides on. …[W]e've got Tim Tebow who will kneel and pray to God on the football field. Meanwhile we have a professional athlete that decides he's going to announce his sexuality and he gets a personal call from the United States to highlight the sexuality of a professional ballplayer. These are ways that the culture gets undermined, where it gets divided. The people over on this side take their followership from that kind of leadership. One notch at a time, American civilization, American culture, western civilization, western Judeo-Christiandom are eroded."