Gawker head honcho Nick Denton to marry boyfriend Derren Washington.

James Franco flexes for GQ.

Zoe Saldana thinks she might be a lesbian but does not know the meaning of 'androgynous' (link work-unfriendly).

Brad Pitt praises Angelina Jolie mastectomy decision: "We managed to find moments to laugh together. We knew this was the right thing to do for our family and that it would bring us closer. And it has."

Anti-gay Councilwoman Jean Stothert defeats LGBT ally Mayor Jim Suttle, vows to repeal Omaha's new gay anti-discrimination law.

Senator Mark Warner launches petition to urge Supreme Court to overturn DOMA.

NYC gay bar Flaming Saddles shut down by Health Department: "Inspectors also found 'filth flies' in the bar, food that was 'contaminated' and 'cross-contaminated,' and that the kitchen's supervisor didn't have proper food protection certification. It racked up a total of 61 violation points, according to the inspection."

Joss Whedon returning to TV.

Chris Evans flaunts his massive biceps.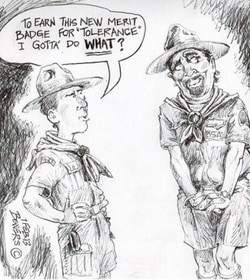 Liberty Counsel's Matt Barber tweets heinous cartoon of gay man tricking Boy Scout into sex.

Bike sharing raises hackles of New Yorkers: "In recent weeks, hundreds of stations have sprouted in Lower Manhattan and Brooklyn — empty husks sprawled 30 or 50 spaces long on city sidewalks and streets, anticipating rows of bicycles that will soon protrude from the kiosk slots. The critics say the kiosks are a blight. They clash with the character of residential areas of the West Village or Fort Greene, Brooklyn. They are already magnets for pigeons, garbage bags and dogs in need of relief."

Lady Gaga announced as musical director for Versace show.

Bruce LaBruce's new take on Susan Sontag's 1964 essay 'Notes on Camp': "My hope is that camp will be re-politicized, reinvigorated and not just used as commodity fetish for a bunch of boring, capitalistic publicity hogs to make endless profit from. I mean, what could be more camp than Justin Bieber?"

Matt Bomer is back on the White Collar set.

Q&A with Daft Punk's secret weapon: producer Todd Edwards.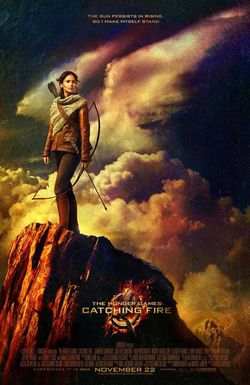 A new official Hunger Games: Catching Fire poster and a fan-made trailer.

Legislation outlawing homophobic discrimination on Isle of Man fast-tracked after lesbian couple is prevented from renting a house.

Frankmusik unveils new video "Chasing Shadows".

Gay Dallas student barred from running for Prom Queen: "I wear foundation, I fill in my eyebrows, I take care of myself how a female should and I mean the king's title is more masculine and the queen is someone who rules with a gentle hand and that's how I am."

John Waters is the biggest Belieber.

When a gay husband is better than none: "Xiao Qiong is what's known as a 'tongqi,' which translates as 'wife of a homosexual,' but she never uses that word in public. It is not an offensive term, but she would be humiliated if everyone knew, because getting married is more important than anything else in life. She had dreamed about her wedding day ever since she was a little girl, and she had had her perfect ceremony planned down to the last detail. It would be at the seaside, and instead of wearing a red qipao, the traditional one-piece Chinese bridal dress, she would be radiant in a white bridal gown with a long train, just like a princess or "the models in Vogue." In her fantasy she would take off her shoes and dance with her husband on the sand as the sun slowly set over the water. That had been her plan. Ever since she was little, she had done everything she could so that one day she would be that barefoot girl on the beach, her white veil fluttering in the breeze. In the end, reality turned out to be just the opposite."