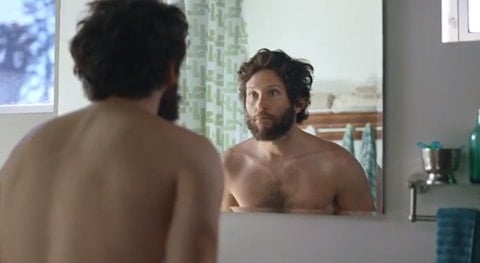 One Million Moms has issued a call to action against a Norelco body grooming ad because it suggests a man is shaving his pubes.
They shriek:
The new Norelco commercial goes beyond a close facial shave to body grooming well below the chest and back. This commercial went WAY TOO FAR! During the commercial, it shows a man trimming hair in different areas of his body. Toward the end, it shows him standing with his boxer shorts down with hair falling to the floor as he uses the hair trimmer. It is implied that he is shaving in his private area. The dialogue in the ad is equally offensive. "I'd wink at me; I'd hug me," he says. Then he looks in the mirror, admires himself, and says, "I'd F*** me." The F-word is bleeped out. But then they display their website, www.IdFAQme.com. This is clearly a play on the F-word.
The ad shouldn't run at any time. It is not only inappropriate for children; it is offensive to adults also. The company's response to people's concerns is in poor taste. They are basically saying that they don't care, and they are going to run the commercial anyway. That just doesn't cut it.
Watch the ad, AFTER THE JUMP…
(via jmg)