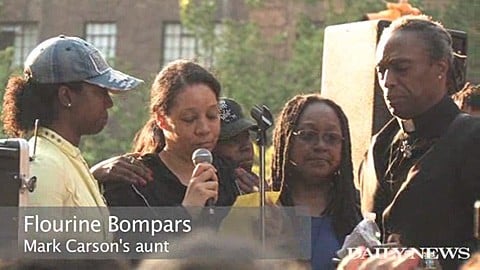 Flourine Bompars, the aunt of Mark Carson who was murdered over the weekend, and Nick Porto and Kevin Atkins, the gay couple attacked recently outside Madison Square Garden, spoke at yesterday's anti-hate rally in NYC, along with several other speakers.
They are featured in a report from the NYDN, which you can watch along with NY!'s report, AFTER THE JUMP…
Said Bompars: "He was a loving caring person who was also loved and will be truly missed from his mother and his father and members of his family, friends, and coworkers. And the family would also like to have justice served so that Mark's death is not in vain.
Check out our big slideshow HERE if you haven't yet.