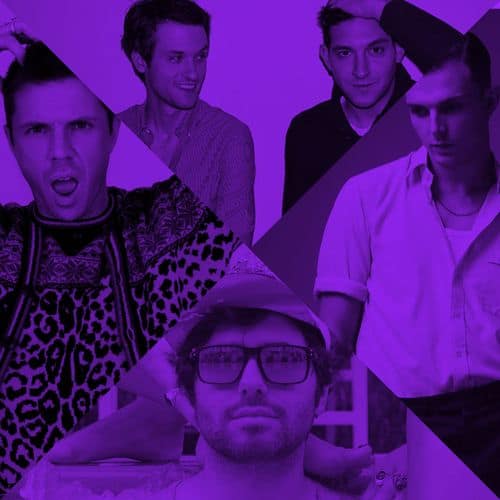 BY OCCUPY THE DISCO / RU BHATT
The OXD Mirror is a weekly music column brought to you by the boys of OCCUPY THE DISCO (OXD), a New York City based collective created by three music lovers, Ru Bhatt, Josh Appelbaum, and Tadeu Magalhães, who want to share their love for disco, house and dance music with the world.  
Avec feat. Jake Shears: 'Disappearer'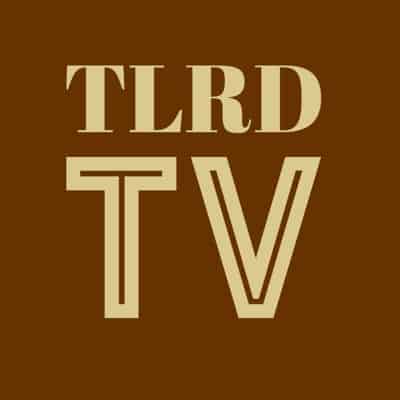 Just because Scissor Sisters announced its indefinite hiatus last year doesn't mean its members have stopped making music. We've already showcased Del Marquis' Slow Knights project (which, by the way, is performing live this weekend), and now Scissor Sisters lead singer, Jake Shears, is featured as the guest vocalist on Avec's debut single, 'Disappearer.' Consisting of UK's Doorly and Dave Spoon (Shadow Child), Avec is a new collaboration that's sure to make waves on the house music scene. The toe-tap inducing, infectious track is laden with house pianos and Shears' signature falsettos that only enhance the frenzied production.
Holy Ghost! – 'Dumb Disco Ideas'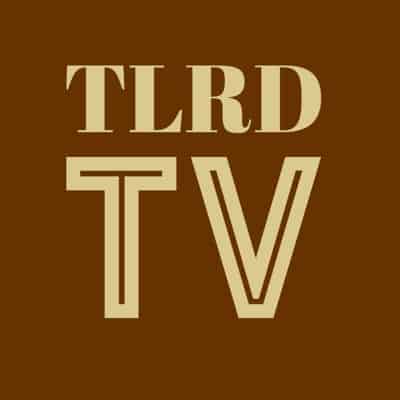 DFA duo Holy Ghost! are putting the finishing touches on their sophomore effort, Dynamics, which releases this fall and 'Dumb Disco Ideas' is the lead single from this hotly anticipated album. The song's quirky lyrics, hyper-electronic synths and cheery cowbell is in line with their signature nu-disco sound. This eight minute dancefloor ditty is chock-full of dry drums, a two-note bass line, percussion, hand claps, and unexpected arrangements making it one of their most sophisticated productions and a promising sign of things to come.
Hurts – 'Blind (Frankie Knuckles Remix)'
UK-based Hurts has been on my radar ever since French label/tastemaker Kitsuné featured the Arthur Baker remix of their first single, 'Wonderful Life,' on one of their esteemed compilations. Their 2010 album Happiness, released to much fanfare, is blissfully sublime. Naturally, the world has been eager to hear new material from them as their recently released sophomore effort, Exile, does not disappoint. 'Blind,' the second single off of the critically acclaimed album, is a somber, haunting ballad that plays to Hurts' strengths: namely lead singer Theo Hutchcraft's vocals. The song is given a classic house rework via Chicago house music legend Frankie Knuckles and his frequent collaborator, noteworthy producer and keyboardist Eric Kupper, as they add massive piano chords and a fierce kick drum that will ignite the dancefloor.
CONTINUED, AFTER THE JUMP…
Viceroy & French Horn Rebellion – 'Friday Nights (Bronx Dub Remix)'
California's Viceroy and Brooklyn's French Horn Rebellion have teamed up to create 'Friday Nights,' an ode to burgeoning bromances that steadily grow throughout the week, but go sour come Friday night (We've all heard the story: you go out with your friends all week, and then on Friday night it's: "maybe, it depends on how my "date" goes"). While the original song is great with its 80′s, tropical vibe, this dub version by Bronx really stands out for me. As any "dub" remix, the lyrics are basically stripped from song, and I prefer this approach – the focus shifts from the lyrics to the addictive, melodic house production that makes the song incredibly dance friendly.
Blondie – 'Heart of Glass (Oliver & Thee Mike B Remix)'
California based disco and house outfit Oliver released this free download as a thank you for their fans when they hit 10K on Twitter last week and it's already one of the most played remixes on my iPod. Blondie's disco classic 'Heart of Glass' is a track we've all grown up with and loved, and this refreshing, groovy remix gives it a nice summery update that's perfect poolside.
Touch Sensitive – 'Pizza Guy'
'Pizza Guy' is Australia-based Touch Sensitive's follow up single to the amazingly addictive and successful 'Real Talk' (where he collaborated with Anna Lunoe). This song is a much more subdued affair, though it stays true to the Australian synth pop sound with funky basslines, chopped up vocals and cascading arpeggios that give fill out the lush production.
(OXD) curates and recommends music events to the gay community in NYC—in an effort to move the focus of the nightlife scene beyond the promoter and venue and to the music itself. OXD's goal is to educate, entertain, engage and empower the gay audience to reclaim their ability to question and experience the unknown. The OXD Mirror will serve to showcase tunes that are definitely off-the-beaten-path but rightfully deserve the attention of the gay ear.
This week's post was written and curated by Ru Bhatt. Check out more of his music picks on his podcast, The Ru-Mix and on Made In Brazil.

Be sure to check out these tracks and more on our Spotify Playlist. For more information on OXD, check out our website and accompanying blog at www.occupythedisco.com, like us on Facebook, or follow us on Twitter: @OccupyTheDisco.