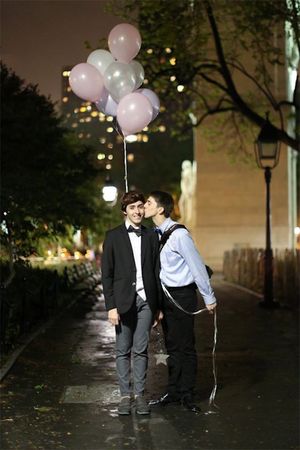 PHOTOS OF THE DAY: Check out two adorable gay couples on the way to prom and have your heart melted.  
BY SAM GREISMAN
A look back at today's top stories
GAY ISSUES
With gay marriage now legal in 12 states and counting, Stephen Colbert is warning us all against unstoppable world domination by the gays. Same-sex marriage has been legal in certain Brazilian states but today, the country's top judicial panel has authorized marriage equality for the entire nation. And the U.N. Human Rights Office has released a powerful new ad campaign aimed at ending homophobia. 
**
WINGNUTTERY
For the second consecutive day Michele Bachmann heads our list of wingnuts; this time the crazed politician is urging fellow Christians to engage in "spiritual warfare" in order to stop gay marriage. In light of recent reports that the IRS has been targeting conservative groups, NOM is calling for an investigation into who leaked its 2012 tax forms to the HRC. Also there has been a third anti-gay assault in New York City. No word on if it is linked to the two other attacks in Midtown. 
**
ENTERTAINMENT
Sara Bareilles has released the music video to her song "Brave", the subtext of which is about struggling to come out of the closet. The latest episode of the gay-themed web series EastSiders is available for your viewing pleasure and check out the first trailer for Sean Hayes' new sitcom. 
**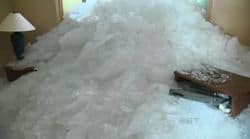 VIDEOS OF THE DAY
Jon Stewart, much like the rest of us, is really really pissed that the IRS has given the radical right something with which to bolster its conspiracy theories. Rachel Maddow took a slightly more balanced look at the IRS news. Also just when you thought the world was scary enough, apparently ice tsunamis are a thing.