The federal government has begun implementing benefits to same-sex married couples as a result of the Supreme Court's ruling striking down DOMA, effective immediately.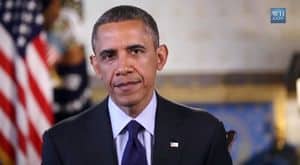 Said Obama in a statement this afternoon:
"Today my Administration announced that, for the first time in history, we will be making important federal employee benefits, including healthcare and retirement benefits, available to eligible married gay and lesbian couples and their families. 
"This is a critical first step toward implementing this week's landmark Supreme Court decision declaring that all married couples –gay and straight — should be treated equally under federal law. Thousands of gays and lesbians serve our country every day in the federal government. They, and their spouses and children, deserve the same respect and protection as every other family.
"Under the leadership of Attorney General Holder, we will continue to move as quickly as possible to fully implement the Court's decision."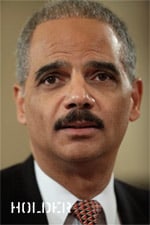 Attorney General Eric Holder also released a statement:
"Today's announcement represents a historic step toward equality for all American families.  The Supreme Court ruled this week that Americans in same-sex marriages are entitled to equal protection and equal treatment under the law.  By extending health insurance and other important benefits to federal employees and their families, regardless of whether they are in same-sex or opposite-sex marriages, the Obama Administration is making real the promise of this important decision.
"These initial changes in federal benefits will make a meaningful, positive difference in the lives of many.  But this is only the beginning.  As the President directed, the Department of Justice will continue to coordinate with other federal agencies to implement this ruling as swiftly and smoothly as possible.  I look forward to sharing additional information as it becomes available.  We will never stop fighting to ensure equality, opportunity, and – above all – justice for everyone in this country."
Memo below: