The 9th Circuit Court of Appeals has dissolved a stay on Judge Walker's injunction in California and gay and lesbian couples can begin marrying immediately.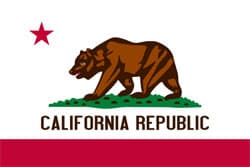 The AP reports:
The 9th U.S. Circuit Court of Appeals issued a brief order Friday saying it's lifting the stay it imposed while a lawsuit challenging California's gay marriage ban worked its way through the courts.
That means same-sex marriages can resume in the state for the first time since 2008.
Via the Human Rights Campaign:
"After four and a half long and painful years, justice for committed gay and lesbian couples has finally been delivered. In California, a time of struggle and indignity are over, and love, justice and freedom begin anew. And now, no election, no judge – no one – can take this basic right away. At long last, marriage has finally returned to the most populous state in the nation.

"Kris Perry and Sandy Stier's twin sons were just starting high school when their moms' right to marry was taken away, now, as they prepare to start college, they will finally see their family recognized in the eyes of their state and their country. Paul Katami and Jeff Zarrillo, now free to marry, can finally plan the family they've always wanted. Thousands upon thousands of lives are about to change for the better, for good. And young LGBT people across the Golden State will can today look forward to a future where they are truly and fully equal.

"Today is a day of profound celebration, but tomorrow - and every day from here on out – we will fight until joy, dignity, and full equality in all its forms reach each and every corner of this vast country."