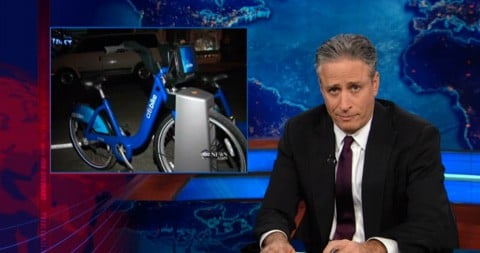 On the last night before his hiatus, Jon Stewart thoroughly dissected the community outrage inspired by the new Citibike bike sharing program in NYC, raising an eyebrow of his own.
"First of all, the idea of New Yorkers sharing anything other than sexually-transmitted diseases is wack-a-doo."
And Al Madrigal was sent out on the street to gauge the crabby neighbor reaction.
Watch the hilarity go down, AFTER THE JUMP…