Florida's $590 million Powerball winner is moving in with gay son and his boyfriend.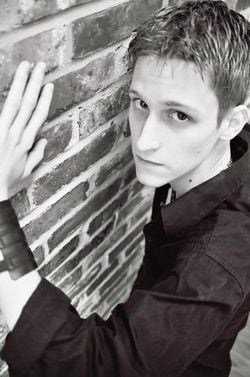 Before he was an NSA whistleblower, Edward Snowden aspired to be a male model.

Justin Timberlake's nose is a breast.

Columbus, Ohio responds to anti-gay attacks with Pink Party, safety workshops, and benefits.

Nova Scotia to fund gender reassignment surgery: "Transgender Nova Scotians will soon have gender reassignment surgery funded by the province. Government committed today, June 12, that the surgery will be covered by MSI. Health and Wellness Minister David Wilson said he came to the decision after reviewing the medical evidence and the policies of other provinces that fund this procedure."

Base jumping on Baffin Island.

San Domino: A gay island created by Italy's Fascists.

Jewish gay activist Chaim Levin awarded $3.5 million after suing his cousin for alleged molestation starting from the age of 6.

Eddie Redmayne to play physicist Stephen Hawking.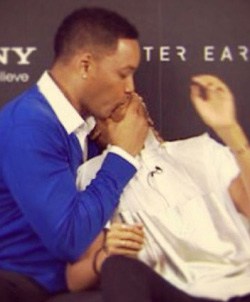 Will Smith and his son Jaden are "very affectionate".

An interview with Demetre Daskalakis, who administers free meningitis vaccines at gay bars in New York City. "Larry Kramer has inspired me most. Aside from being brilliant and controversial, he is a force for positive change and takes no prisoners. He recently told me he admired my work and I almost fainted."

Will President Obama push for Russian LGBT equality at the G-8 summit?

Jon Snow in a snow white t-shirt.

Maryland Delegate Heather Mizeur puts sexuality front and center in gubernatorial bid ad: "Heather is the best person to lead Maryland," the e-mail said. "And if elected, she would also be the first openly LGBT Governor elected in the country — a big step forward. As we celebrate Gay Pride month, we ask our friends and allies to PROUDLY stand with Heather."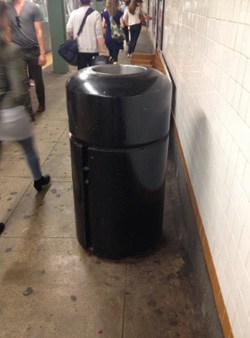 Viral marketing for the Mac Pro in the NYC subway.

Jazz composer Terence Blanchard's new opera "Champion" is based on the life of gay boxer Emile Griffith.

TLC's 'Honey Do' guys, shirtless.

Mother of murdered gay Liverpool teen Michael Causer wants to open a gay shelter in her son's name: "Marie, 52, from Whiston, whose son was brutally killed five years ago, was touched by the plight of youngsters who said they had run away, rather than tell their parents they were gay, or had been kicked out of the family home because of their sexuality. Her goal is to fund a hostel that can provide temporary emergency care for gay and lesbian youngsters at risk of being on the street."

John Galliano speaks to Charlie Rose: "I was in a blackout … I've since discovered that one is a blackout drinker, what happens is that it can release paranoia of such a stage that it can trigger frustrations from childhood. And due to that, it can trigger a self-defense mechanism. Now, having had quite a tough time in school, and being subjected, persecuted, bullied, called all sorts of names, as children do, and living a lie, really, because I was gay but I couldn't admit that at home, honestly I couldn't escape."