U.S.: Syria crossed "red line", used chemical weapons against rebels.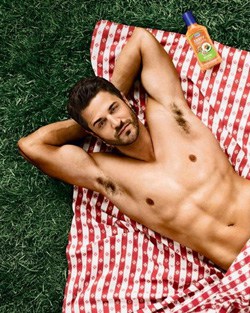 One Million Moms goes nuts over beefcake dude in Kraft ad.
Prince William has Indian ancestry: "The DNA analysis of saliva samples taken from the Duke of Cambridge's relatives have established a direct lineage between the 30-year-old prince and an Indian housekeeper on his mother Princess Diana's side."
Rise of the Daddies: "An informal poll of men reveals that there seems to be an uptick of younger men who are interested in guys of my 'seasoned' age bracket."
LGBT ally and philanthropist Joan Parker dies at 80.
Obama will have role in shaping scope of SCOTUS marriage ruling: "Gay rights advocates, aware that a Supreme Court ruling that overturns the 1996 Defense of Marriage Act would be the beginning of their push to have the federal government recognize same-sex marriage, are urging White House officials to plan to modify hundreds of mentions of marriage throughout federal statutes and regulations. Many legal analysts say there is a substantial chance that the Supreme Court will strike down the 1996 law, which in defining marriage as a union between a man and a woman denies federal benefits to same-sex couples."
VIDEO: Kanye West performs "New Slaves" at Design Miami/Basel.
Wes Bentley is back and he's bearded.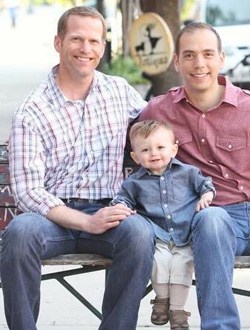 Gay Lansing, Michigan couple invited to White House for Father's Day.
Northern Ireland out in the cold on marriage equality.
New survey shows Israel not as gay-friendly as some think: "According to a comprehensive survey conducted by the institute in 39 countries, only 40 percent of Israelis believe society should accept homosexuality, while 47 percent believe the opposite. This figure is lower than in any other Western, developed country surveyed, with the exception of South Africa."
Tom Cruise on a lunch date with Sumner Redstone.
Plaque to be unveiled at NYC birthplace of PFLAG on June 23: "Celebrate LGBT Pride and History Month by joining GVSHP, PFLAG (Parents, Families, and Friends of Lesbians and Gays), and the Church of the Village for the unveiling of a historic plaque marking the founding of PFLAG forty years ago at the church. Earlier this spring we joined PFLAG and the church in memorializing PFLAG founder Jeanne Manford, who died this year at the age of 92.  A mother and school teacher from Queens, Jeanne Manford held the first meeting of what came to be PFLAG at the church after marching in the Christopher Street Liberation Day March (now the LGBT Pride March) with her son and Dr. Benjamin Spock, carrying a sign that read "Parents of Gays Unite in Support for Our Children." Forty years later, PFLAG has 350 chapters and more than 200,000 members, and has affected countless lives."
One Direction's Harry Styles has released a solo record.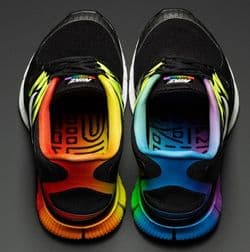 Nike shows its Pride.
Kylie Minogue working with Timbaland? "In February, it was announced that Ms. Minogue was parting with Terry Blamey, her manager of 25 years, and signing with Roc Nation, Jay-Z's influential entertainment company, which has worked with Rihanna and Rita Ora. Since then, she has been spending time in Los Angeles, recording tracks with the Roc Nation producers Timbaland and Pharrell Williams."
Nebraska's largest Ford dealer backs anti-lesbian Grace University.
Dan Savage talks to Kenneth Walsh about his son's coming out: "We had a few conversations when he was younger — prepuberty — during which he insisted that he would be gay. When he was nine he told us that he didn't like girls and so, you know, case closed: going to be gay when he grows up. We told him that we loved girls when we were nine. Not liking girls when you're a little boy is almost always evidence of straightness-to-come, not gayness. He doubled down and insisted he would be gay. Maybe that's the reason he was hesitant — he's pretty stubborn (wonder where he gets that?), and he basically had to admit that he was wrong."