Ted Cruz smashes Rick Perry in 2016 poll.

Meningitis warning issued ahead of NYC LGBT Pride festival. "People traveling to New York City for Gay Pride events over the June 28-30 weekend are being told to seek advice about vaccination for invasive meningococcal disease, in a report released Monday in the Annals of Internal Medicine."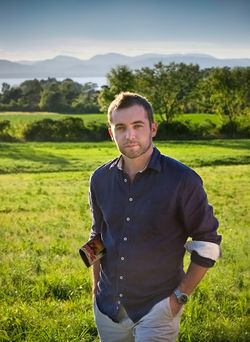 Rolling Stone writer Michael Hastings, who wrote the 2010 Rolling Stone article that brought down General Stanley McChrystal, died Tuesday morning in a car accident in Los Angeles. He was 33.

Melissa Etheridge on Angelina Jolie's double-mastectomy: "I wouldn't call it the brave choice."

House passes 20-week abortion ban 228-196. "The passing of this bill in the House, and the attendant debate which preceded its passage, was all theater for the benefit of the Republican base. But it also matters, because the war on agency which has seen an unprecedented number of anti-choice pieces of legislation in state houses across the nation has now arrived on the federal level, empowering the anti-choice movement. "

Dolce and Gabbana guilty of tax evasion…get one year and eight months suspended jail sentence.

Indiana BMV renews fight over gay youth group's license plates: "The BMV has asked an administrative law judge to review her order allowing the Indiana Youth Group to continue selling specialty license plates. The agency suspended sale of the group's plates last year at the request of Republican state senators. Lawmakers charged the group was violating a contract provision barring the auctioning of low-number plates."

LISTEN: Backstreet Boys' new single "In a World Like This"

Ed Westwick is working a new mustache.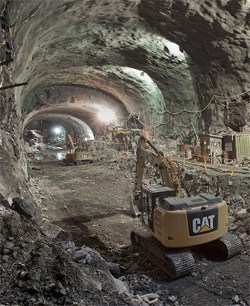 Deep under NYC…

Under shroud of mystery, Tom Ford unveils "luxury" t-shirts: "It was a trademark move for the brand — along with refusing to release images immediately — and the setting was equally unmistakable: Plush grey furnishings, no natural light, the heady fragrance of Tom Ford candles, and the usual sprinkling of models in suits, handing out drinks and taking coats. With the journalists at my appointment dressed almost exclusively in black, the event had the feel of a designer funeral parlor."

London Gay Men's Chorus member receives MBE in Queen's birthday honours list.

Brad Pitt yodeling from NYC rooftops.

Cindy McCain said gay rights won't be partisan issue in 2016: "You're going to see a major turn," McCain said. "By the next presidential election I think this will be an issue that will be very much agreed on by both parties."

Symphony in H: Eminem returns.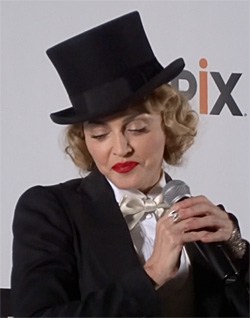 Matthew Rettenmund hit Madonna's MDNA Tour premiere last night at the Paris theatre.

South Australian parliament passes motion congratulating New Zealand on its marriage equality laws.

Chicago Pride to be subject of French documentary: "I was really impressed with how many people attended your Pride parade last year—800,000. When I heard that number, I was really impressed," said Aurore Belser, 32, a journalist and producer of the untitled documentary. "I've seen video of your past parades on YouTube, but that didn't really give me an idea of what it was like, so I had to come here and see [for myself] and film it."

Johannesburg to have two gay pride parades: "This highlighted ingrained divisions within the lesbian, gay, bisexual and transgender (LGBT) community that were unlikely to dissipate in the foreseeable future, activists said. Last year, members of the feminist anti-rape 1 in 9 Campaign lay down in the middle of the Joburg Pride route in protest at the annual parade's move away from political advocacy towards performance."