Freedom to Marry's 'Life After DOMA' fact sheet.

HRC's new goal: Marriage equality within all 50 states in 5 years.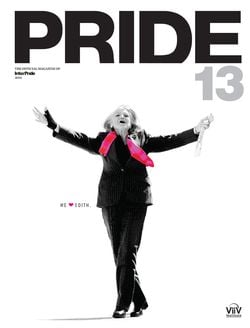 Edie Windsor covers InterPride's official magazine.

VIDEO: Paula Deen brings her sob story to the Today show.

Lambda Legal issues FAQ for couples readying to marry in Delaware.

Chik-fil-A keeping its mouth shut about the SCOTUS ruling: "Chick-fil-A says it's not taking a position on the SCOTUS rulings. 'We believe in providing great-tasting food and genuine hospitality to everyone — so our focus is on running an exceptional restaurant company. Therefore, we are leaving political decisions and discussions to others and focusing only on what we do best," a spokeswoman said today in a written statement.'"

Frank Ocean performs three new songs in Munich.

Illinois reacts to marriage ruling.

NJ makes plans after SCOTUS ruling: "Lambda Legal lawyer Hayley Gorenberg said she planned have a conference call Wednesday afternoon with a judge and lawyers for the state government to discuss the next filing. It was not clear before the conference exactly when or where the filing will be made, Gorenberg said. She said the court should recognize that Wednesday's federal ruling changes the landscape in New Jersey."

Does anyone on Teen Wolf own a shirt?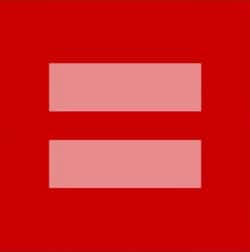 Did this symbol sway the Supreme Court?

Amnesty: Africa's anti-gay attacks at "dangerous" levels. "In too many cases these attacks on individuals and groups are being fueled by key politicians and religious leaders who should be using their position to fight discrimination and promote equality."

70% of Facebook users in America have a gay friend: "It's a notable statistic, because gay-rights groups say some of their recent successes at the ballot — after years of losing there — can be tied with a kind of tipping point Americans have reached in being comfortable with gay and lesbian friends and family."

Thom Evans has a case of extreme Photoshop in his new swimwear campaign.

Roland Emmerich has created a gay character for the Independence Day sequel.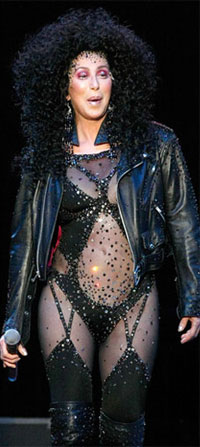 Cher generates huge sales for New York Pride: "The concert sold 2,000 tickets on the day of the June 18 announcement, Frederick said. As of Monday morning, all 1,600 of the $125 VIP tickets had been snapped up, and general admission entries (up to $75) had passed the 5,000 mark."

U2's Bono sits down with Focus on the Family.

Gay rights activist asks Jamaica's Supreme Court to overturn ban on sodomy: "Javed Jaghai argued the 1864 anti-sodomy law violates a constitutional amendment adopted in 2011, that guarantees the right to privacy. He said that must include the right of consenting adults to make fundamental decisions about their intimate relationships. The law against anal sex permits is punishable with a maximum sentence of 10 years imprisonment."

Prosecutors: Gay Chicago man killed wife for insurance money.

Supreme Court of British Columbia upholds right of bar patron to receive damages from comedian who targeted her during show: "In 2011, Toronto comedian Guy Earle was ordered by the B.C. Human Rights Tribunal to pay $15,000 to Lorna Pardy, a homosexual woman who said she suffered "lasting physical and psychological effect" after Mr. Earle directed a string of lesbian slurs at her during a 2007 Vancouver open mic night. On Wednesday, the B.C. court ruled against Mr. Earle's assertion that comedy clubs should remain special places devoted to the 'fearless pursuit of free speech' and that the Tribunal's decision would have a 'chilling effect on performances and artists in British Columbia.'"