White House marks National HIV Testing Day by urging all Americans to get tested.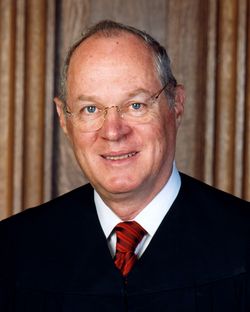 Anthony Kennedy: 'The first gay justice?'

Cameron Diaz to play Miss Hannigan in Annie?

Texas Governor Rick Perry plans to call special session of legislature because his anti-abortion bill didn't get passed.

Mouse cloned from drop of blood: "Circulating blood cells collected from the tail of a donor mouse were used to produce the clone, a team at the Riken BioResource Center reports in the journal Biology of Reproduction. The female mouse lived a normal lifespan and could give birth to young, say the researchers. Scientists at a linked institute recently created nearly 600 exact genetic copies of one mouse."

Target drops Paula Deen. "We have made a decision to phase out the Paula Deen merchandise in our stores as well as on Target.com. Once the merchandise is sold out, we will not be replenishing inventory." And Walmart, too.

Yesterday's Supreme Court decision inspired Anna Wintour to tweet.

Tyson Beckford takes a call, looks sexy while doing so.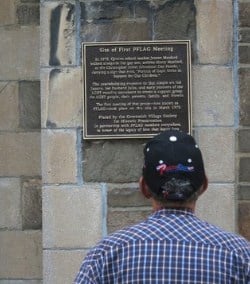 NYC gay landmarks lost and found.

French gay couple sue mayor over wedding refusal: "Jean-Michel Colo, the mayor of Arcangues, stirred up controversy by becoming the first French official to formally refuse to officiate at the wedding of gay partners, Jean-Michel Martin and Guy Martineau-Espel, and has made several combative statements."

Henry Cavill brings his good looks to LAX.

The tempered joy of being gay and black in a SCOTUS week like this one.

Timothy Greenfield-Sanders expounds on The Out List, airing tonight on HBO: "It started as a way to take my signature portrait style, where you focus on one person with a single light and a plain background. I thought, 'If you could look at my portrait for a few minutes and enjoy it, you could certainly watch somebody talking directly to you.'"

Listen: Beyonce's "Standing on the Sun".

Julianne Moore is about to join The Hunger Games trilogy.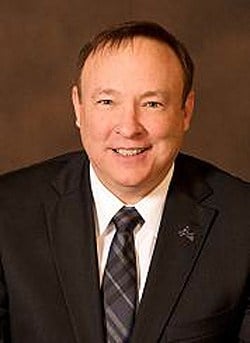 Gay Utah state Senator Jim Dabakis proposes to his partner: "Democratic state Sen. Jim Dabakis was giving remarks Wednesday during a party at Salt Lake City's rainbow flag-draped Club Sound when he asked Stephen Justesen to join him onstage. Dabakis says he met Justesen 26 years ago. Dabakis got on one knee and gave Justesen a ring while the crowd whooped."

Gay couples now eligible for Social Security benefits: "Many gay couples may not know this, but married folk get treated better – a whole lot better — than single folk by Social Security.   Specifically, Social Security provides spousal and survivor benefits to one's spouse.   And you only have to be married one year to get spousal benefits and nine months to get survivor benefits.  Moreover, if your partner has a child below age 16, you can collect spousal benefits regardless of your age."

Lithuania bans LGBT Pride: "Previously, Vilnius authorities had allowed the event, but only on Upės Street, further away from the city centre. However, the organizers sued the decision and the Supreme Administrative Court of Lithuania ruled that the authorities had no right to unilaterally assign a venue for the event. According to the court, the city council could either grant a permission to hold the LGBT march on the location chosen by the organizers or refuse the permit altogether, provided there is legitimate ground to do so."