Man attempts suicide outside the Today show.

Transcripts from Bradley Manning's trial are being posted online.

David Mixner says he supports Christine Quinn for NYC mayor and blasts "hysteria" of her dissenters: "For those of you supporting others, I respect that but not the shrill, angry and offensive rhetoric that has surfaced against Quinn. It is unbecoming, inaccurate and not only harms the LGBT community but the entire city."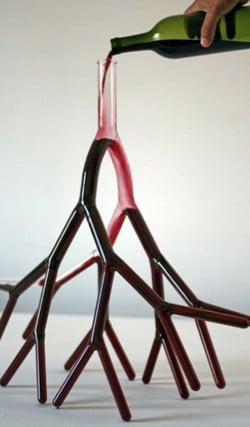 'Anatomical' carafe mimics body's blood supply networks and airways, holds entire bottle, is nightmare to clean.

VIDEO: Dog knows how to play dead, very dramatically.

Former SF Supervisor Bevan Dufty drops out of San Francisco Pride: "Asked whether his decision to step down had anything to do with the San Francisco LGBT Pride Celebration Committee's handling of the Bradley Manning grand marshal brouhaha, Dufty declined to answer directly. 'I'm going to let my actions speak for me in this situation,' he wrote in an email."

Salon editor in chief Kerry Lauerman to exit: "Lauerman's start-up, a 'content and commerce' site, is expected to launch this fall and will be housed under the LV incubator Soho Tech Labs. LV CEO and founder Ken Lerer was a co-founder of Huffington Post and currently serves as Chairman of BuzzFeed and Betaworks."

Good reads: Dan Savage's favorite LGBT relationship books.

New Mexico Attorney general to address same-sex marriage dispute: "King has scheduled a news conference Thursday in Albuquerque about a request for a nonbinding opinion by his office on whether same-sex couples can be legally married in the state. A state court challenge is pending over the gay marriage issue. Two same-sex couples filed a lawsuit in Albuquerque in March after being denied marriage licenses."

Report: Paris Jackson suicide attempt related to bullying at school.

Jesse Metcalfe shows off his abs after a workout.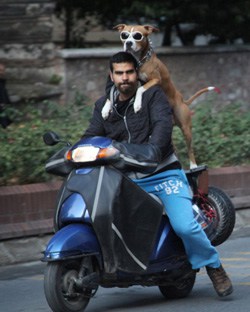 Istanbul's sunglasses motorcycle dog.

National minority AIDS Council issues new report, RISE Proud: Combatting HIV Among Black Gay and Bisexual Men. "Black gay and bisexual men are incredibly resilient," said NMAC Director of Legislative and Public Policy Kali Lindsey.  "Our hope is that RISE Proud will begin the critical, and long over due conversation about the intrinsic value of Black gay and bisexual men, and the need to demonstrate this through immediate and constructive action to mitigate the impact of HIV on all of us."

Columbus couple bringing mass gay wedding to D.C.: "On June 21, 2013, 25 gay and lesbian couples from Ohio, Illinois, Michigan, Pennsylvania, Tennessee, South Carolina and West Virginia will leave Columbus on a bus headed for the nation's capital, where they will wed in front of the Supreme Court building. The trip is dubbed 'C-Bus of Love,' and it is the brainchild of Josh and Steve as part of their mission to bring about legalized gay marriage."

Armie Hammer's Lone Ranger tower stunt was not filmed in front of a green screen.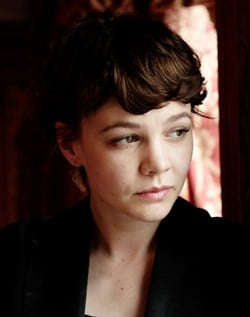 Carey Mulligan the frontrunner to play Hillary Clinton in upcoming biopic.

Police link three disappearances in Toronto's gay village.

NSA spying on millions of Americans: "Today, the Guardian newspaper confirmed what EFF (and many others) have long claimed: the NSA is conducting widespread, untargeted, domestic surveillance on millions of Americans. This revelation should end, once and for all, the government's long-discredited secrecy claims about its dragnet domestic surveillance programs."

Vast number of anti-gay hate crimes never reported. 'Going to the cops will only make it worse'.

Gay man robbed by hustler at D.C. hotel: "The man, who spoke only on condition that he not be identified, said he responded to an ad placed by the man claiming to be the escort on the site Rentboy.com. He said he called a phone number listed in the ad and the person answering the phone arranged for him to meet the escort at a room at the Capital Hilton. When he arrived, the man said, the person who let him in the room was not the same person whose photograph appeared in the ad. He said he immediately told the person he wanted to cancel the arrangement."