Amanda Bynes meltdown now includes 'faggot' slur.

Department of Interior to livestream its LGBT Pride Month celebration.

Gay literary agent and author Bill Clegg marries his partner Van Allen Scott Jr.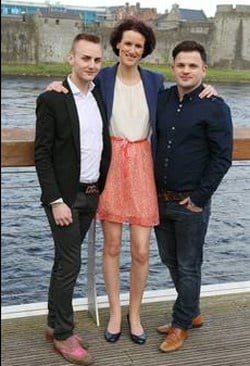 Irish grooms prepare for their big day.

Hugh Jackman is popping out of his own body.

Gay rights group protests naming of Weber State University's new family center after senior Mormon apostlye Boyd Packer: "To name something that is family-oriented in honor of a person who has such a narrow vision of what a family is, a vision that quite frankly excludes a lot of Utah families, is reprehensible in my opinion," said Bob Henline, a board member of the Democratic caucus.

Michael Douglas says oral sex caused his throat cancer.

American Humanist Association names Dan Savage its Humanist of the Year.

PM David Cameron under renewed pressure over marriage equality: "In a letter to the Sunday Telegraph, the Conservative Grassroots group expressed a 'deep concern" about "the negative effect of the gay marriage Bill on both Conservative Party morale and electoral appeal.' The letter called on peers to reject the the Marriage (Same Sex Couples) Bill, which arrives in the Lords on Monday for the start of what is expected to be a stormy passage through the upper chamber."

Jessica Chastain, Scarlett Johansson, Reese Witherspoon, and Amanda Seyfried under consideration to play Hillary Clinton in upcoming biopic.

Game of Thrones Kit Harington looking sexy in Toronto.

Male model fix: Thom Morell.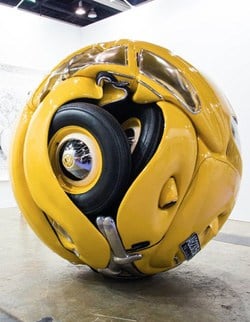 Herbie the Love Ball? Artist twists VW bug into a sphere.

Tensions between the Somali and gay communities ignite in Minneapolis: "The political awakening of Minnesota's Somali community poses a conundrum for the DFL party. While Somali-Americans overwhelmingly vote Democratic, many appear to disagree with the party when it comes to gay rights. That tension was on display Sunday, as the party considered a dispute between a Somali city council candidate and the openly gay incumbent he's running against."

It's the first trailer for The Newsroom, Season 2.

Gay Pride draws one million people to Sao Paulo, Brazil: "Under rainy skies and cold that did not dampen many spirits, marchers waved banners like 'Never going back in the closet' in the financial and industrial hub of this majority Roman Catholic country of about 196 million."

Senior Anglican: Gay marriage would force The Queen to break "the laws of God".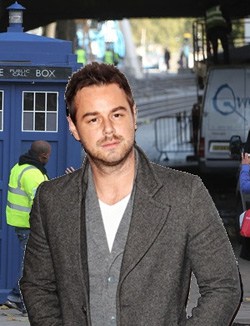 Danny Dyer is the new Doctor Who?

An interview with photographer Tom Bianchi on his new Fire Island Polaroids book.

As if Taco Bell wasn't disgusting enough.

VICE: Weeklong, meth-fueled orgies ravaging London's gay sex-party scene. "The orgies—or 'slamming parties,' as they've been dubbed ("slamming" is a euphemism for "injecting")—are known to a small but rapidly expanding section of London's gay community. They are covertly organized over social networking sites like Grindr and Bareback Real Time."

HIV structure cracked.

Gay culture finds more support in Singapore: "The growing number of companies who are coming out and supporting social movements like Pink Dot is humbling," says Paerin Choa, spokesperson for Pink Dot Sg. "Increasingly, corporate entities are recognising the importance of values like inclusiveness and diversity, not just in the creation of a good working environment for employees, but also as a gesture of goodwill to clients and customers."