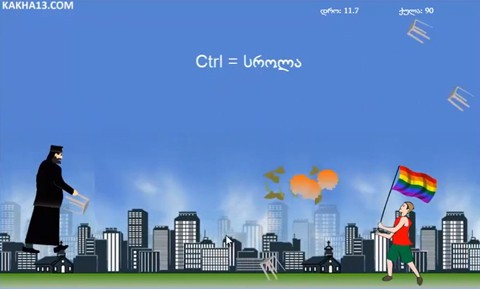 Remember the violent attack by thousands of Orthodox Christians on Gay Pride marchers in Tblisi, Georgia last month?
It's now a game on Facebook.
Watch a demo of the app, AFTER THE JUMP…
Gay Gamer writes:
In Call of Taburetka, or Call of the Stool, players control a stool-wielding priest as they beat their way through hordes of LGBT activists, flying homosexuals, and evacuation buses. The priest seems to magically float up and down the screen, endless shooter style, firing stools at the oncoming queers. The more gays and vehicles you take down the higher your score goes.