USA TODAY: Supreme Court rulings will cause legal chaos.

NPR: Why both sides want gay marriage settled by the states.

Turkey threatens to deploy army against protesters in Istanbul's Taksim Square.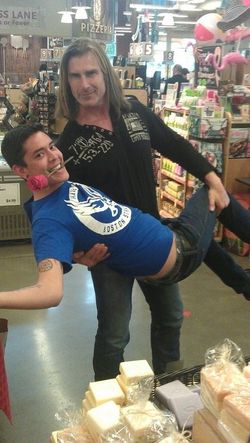 Fabio sells a line of whey protein at Whole Foods and if you find him at your local store, he'll pick you up.

Kim Kardashian gave birth to a 'mini me'.

Obama approval rating plummets: "The drop in Obama's support is fueled by a dramatic 17-point decline over the past month among people under 30, who, along with black Americans, had been the most loyal part of the Obama coalition," says CNN Polling Director Keating Holland.

David Mixner on the bashing of Hillary Clinton.

Zagreb, Croatia hosts largest Gay Pride ever: "Thousands took part on Saturday in Zagreb's biggest Gay Pride march, a day after Croatia's parliament received a petition signed by one-fifth of the EU-bound country's voters seeking a referendum that could rule out same-sex marriage." Check out some photos of the festivities here.

VIDEO: Wonder Woman Lynda Carter leads Capital Pride in D.C..

Ten couples take part in Maine's first mass gay wedding: "Festival organizers said the marriage ceremony was intended as a celebration of Maine's new gay marriage law that was passed by voters in November and became official Dec. 29. The couples, many in matching outfits, trooped on stage where they were officially united by Diane York, a wedding planner and notary and The Rev. Karen St. Peter."

Mark Ruffalo shooting The Normal Heart.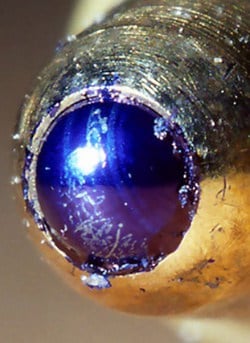 Happy 75th, ballpoint pen.

Smash's Megan Hilty joins Sean Hayes sitcom: "Hilty will play Liz, Hayes' character's best friend and co-worker. She will replace Lindsay Sloane, who played the part in the pilot and left the show in May."

Loon: Balloon-powered internet for all?

Tel Aviv LGBT Film Festival announces winners. Five Dances by Alan Brown takes Best International Narrative Feature.

Netflix signs multi-year deal with Dreamworks for original programming: "The agreement, Netflix's largest for original programming, is also the first time DreamWorks characters will be shown on television as a branded collection of shows, the companies said in a statement."

Christine Quinn shifts her approach in speech on Monday: "The speech appears to signify a shift in Ms. Quinn's approach after a period in which the race has been altered by the entrance of former Representative Anthony D. Weiner, who rivals Ms. Quinn for name recognition, although some of his notoriety comes from his sending sexually explicit messages and images to women he did not know."

Listen: Britney Spears' new Smurfs anthem.

Male model fix: Guy Lubelchik.

Eddie Redmayne has a wicked backhand.

46 people were shot in Chicago last weekend, including a teenage boy.

Israeli lawmakers propose anti-discrimination bill for schools: "Schools will not be able to discriminate against gay pupils if a bill proposed by MK Dov Henin (Hadash) passes."

Producer Zedd talks about the new Lady Gaga album: "Although Zedd is best known for glossy, Top 40-friendly electro beats, he says that isn't necessarily an indication of where Gaga is going with her new music. 'We didn't try to make an EDM album – but, at the same time, we didn't try not to make an EDM album,' he says. 'I've done a lot of stuff that's really outside of what I usually do. There was one song that started from her just giving me, like, 10 words to describe an emotion, and then I had to make this into music. It's been a very experimental way of approaching music.'"