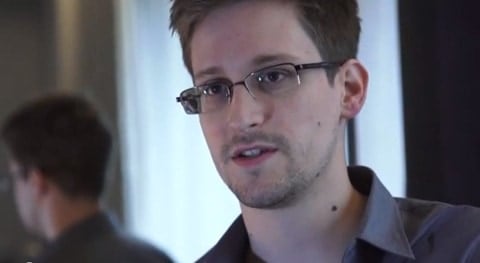 Edward Snowden, the former Booz Allen Hamilton employee who has sought refuge in Hong Kong after the release of documents related to the NSA and its surveillance of American citizens, spoke out today in an interview with the South China Morning Post:
"People who think I made a mistake in picking Hong Kong as a location misunderstand my intentions. I am not here to hide from justice; I am here to reveal criminality," Snowden said in an exclusive interview with the South China Morning Post.
"I have had many opportunities to flee HK, but I would rather stay and fight the United States government in the courts, because I have faith in Hong Kong's rule of law," he added.
Snowden says he has committed no crimes in Hong Kong and has "been given no reason to doubt [Hong Kong's legal] system".
"My intention is to ask the courts and people of Hong Kong to decide my fate," he said.
More than 50,000 people have signed a White House petition to pardon Snowden, Politico reports.
"Edward Snowden is a national hero and should be immediately issued a a full, free, and absolute pardon for any crimes he has committed or may have committed related to blowing the whistle on secret NSA surveillance programs," the petition states on the "We the People" website.
The White House says there is an investigation underway and for that reason it cannot comment on the Snowden case.