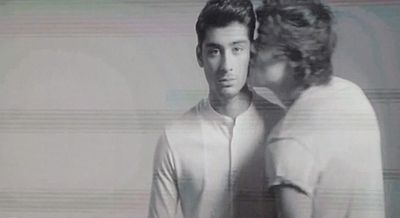 PHOTO OF THE DAY: Well this certainly isn't gonna help those gay rumors. Pardon me while I swoon! 
BY SAM GREISMAN
A look back at today's top stories
SPECIAL ANNOUNCEMENT: Towleroad is being honored by the Stonewall Community Foundation! Come celebrate with us!
**
GAY ISSUES
Last night on her show Rachel Maddow took a moment to register her shock that the GOP party in Virginia is obsessed with sodomy. John Oliver continues to fill in for Jon Stewart while the latter is on summer vacation and last night skewered the Boy Scouts for their hypocritical and confusing policy on gays. A New Jersey assembly has taken the first steps toward banning gay 'conversion therapy' for minors. 
In celebration of Pride Month some authors sat down to discuss writing gay characters and LGBT themed books. Also in honor of Fathers Day this Sunday, check out this beautiful video about how anti-gay laws are keeping these two men from legally being fathers. 
**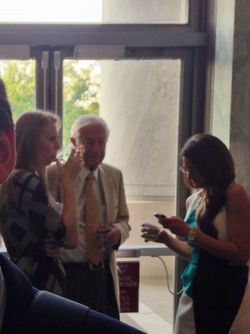 WINGNUTTERY
Judging by the insanely racist and homophobic prank this frat played on a mail carrier, University of Chicago is not the place of advanced learning I thought it was. It is truly hard to keep one's lunch down while watching the editor of a Ugandan tabloid explain with joy how he caught gays in the act. Well known wingnut and New England Patriots owner Robert Kraft says that Tim Tebow's devout Christianity played a part in the team's decision to sign him. And one anti-gay lawmaker had a really rough day when he made a wrong turn and found himself drinking with a room full of gays. 
**
ENTERTAINMENT
The first full-length trailer for Neil Blomkamp's follow-up to District 9 (starring Matt Damon and Jodie Foster) has arrived. Chris Brown is quickly becoming universally reviled but he wants everyone else to love one another. Also Cheyenne Jackson has a new music video out.