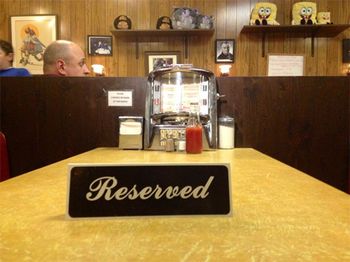 PHOTO OF THE DAY: A New Jersey ice cream parlor pays tribute to Tony Soprano. 
BY SAM GREISMAN
A look back at today's top stories
GAY ISSUES
As we continue to wait on a ruling from the Supreme Court regarding marriage equality, Ari Waldman takes a look at the possibility that there is no "standing" or "jurisdiction". Out New York lawmakers are up in arms about Anthony Weiner's lack of admonishment toward a woman who called Christine Quinn a "dyke". Good news sanity; the most well-known "ex-gay" group is shutting down for good. 
A moronic and bigoted congressman from Texas believes that gays should hide their orientation from co-workers. Also one man encountered a very sticky situation at a New York gym.
**
ENTERTAINMENT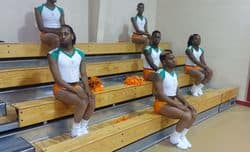 Stephen Colbert's mother passed away earlier this week and on last night's show he offered a moving and emotional tribute to her. Also Lady Gaga has apparently put the kibosh on a Cher collaboration. 
**
VIDEO OF THE DAY
Mobile, Alabama's all-male cheerleading squad can really shake it!