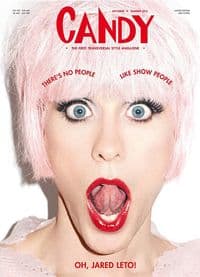 PHOTO OF THE DAY: Jared Leto gets glammed up in his best drag outfit.  
BY SAM GREISMAN
A look back at today's top stories.
SUPREME COURT
The Supreme Court has announced that tomorrow will be the day that they will weigh in with their rulings on Prop 8 and DOMA. The ruling is expected at 10am ET, so check Towleroad for up to the minute information. Ahead of the big day, Ari Waldman gives everyone 8 things to keep an eye out for. 
SCOTUS did announce one ruling today that was a major step backwards for civil rights, striking down a pivotal section of the Voter Rights Act. Ari Waldman takes a look at how and why the Justices are allowing states and localities to engage in voter suppression tactics. And 20 LGBT organizations have released a statement condemning the ruling. 
**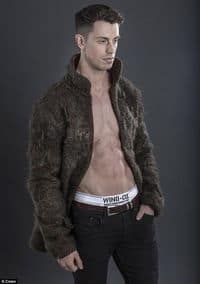 ENTERTAINMENT
Watch Henry Cavill explain why his version of Superman has a hairy chest. Speaking of chest hair, if you have ever wanted to own a coat made entirely of male chest hair - today is your lucky day! It's a very steamy day here in New York and Empire of The Sun's "I'll Be Around" is a good song to sweat to. Two gays perform "Call Your Girlfriend" with plastic cups and Adam Lambert sings the National Anthem at the annual Broadway Bares strip show. 
**
VIDEO OF THE DAY
Just in time for New York City Pride weekend, two time Tony Award winner Robin De Jesus sings a ballad for all the victims of anti-gay violence.