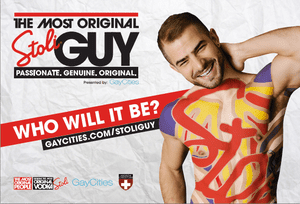 Less than a dozen members of ACT UP / NY stood up in front a crowd of roughly 150 at a "Most Original Stoli Guy: New York" event taking place at Splash Bar in Chelsea yesterday, and began shouting and displaying signs with slogans such as "Russia Kills Gays" and "Dump Stoli". Most of those in attendance viewed the demonstration in "bewildered silence", according to Gay City News. The show's drag queen host was the only one who vocally supported the Russian vodka brand, quipping, "This is what happens when you drink Absolut".
As security began tearing some of the group's signs and escorting them out of the building, the host went on to add, "Look at those assh*les being taken out of the bar. This is America, not Russia!" 
While ACT UP's demonstration turned out to be brief, one of the group's organizers, Mark Milano, was still pleased. "I think it was great," he said. "They were totally taken off guard. There were Stoli executives in the room who saw their event crashed." Another ACT UP member, Brandon Cuicchi, told Gay City News that "Stoli was doing an event they could not do in Russia. You're not LGBT-friendly marketing to gay people while saying nothing in your home country.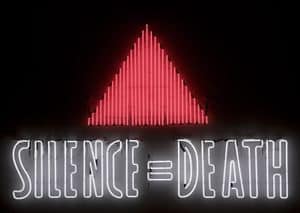 ACT UP, an HIV awareness and activism group, first started making headlines during the late 1980's, at the height of the AIDS epidemic. Now, the group is expressing its concern that Russia's new anti-gay "propaganda" law might cause harm to groups seeking to combat HIV in the country:
"The ACT UP demonstrators voiced specific concern that under the new Russian legislation, dissemination of safe sex education, condoms, and AIDS treatment drugs will be targeted as 'homosexual propaganda,' something that could cripple effective prevention efforts. The group is calling on UN AIDS to condemn the new Russian law."
Stoli's parent company, SPI Group, has already decried the Russian vodka ban and expressed its support for the international LGBT community. Many human rights activists, including the likes of Dan Savage, remained steadfast in their efforts to "dump Russian vodka". Last night's demonstraton no doubt serves as a reminder of that fact. 
UPDATE: Video footage of the protest has hit the web. Watch it AFTER THE JUMP…