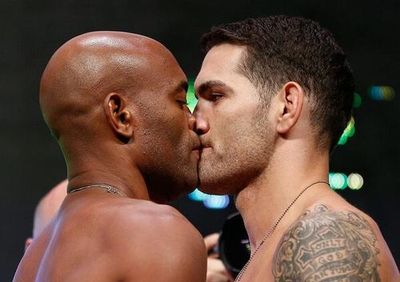 PHOTO OF THE DAY: A UFC weigh-in gets steamy.  
BY SAM GREISMAN
A look back at today's top stories
WINGNUTTERY
Last week it was reported that two cast members from this run of Big Brother were caught making homophobic and racist remarks, well it turns out it wasn't just a one time thing. It seems like a bad idea to insult a good portion of the American population while appearing on a show that requires people to vote for you, doesn't it? Pat Robertson wants Facebook to create a "vomit" button for him to push when he sees photos of gay couples. The bigger question is how are gay couples showing up on his feed? 
It's a sad day when former President George W. Bush seems relatively sane, but "Dubya" made some moderately enlightened comments regarding gay marriage. Louisiana remains a tough place to be gay as a Republican official wants to keep Pride flags from being displayed on public property. An NHL player is blaming a homophobic tweet on hackers and Capital One is being urged to drop Alec Baldwin over his recent Twitter rant. 
**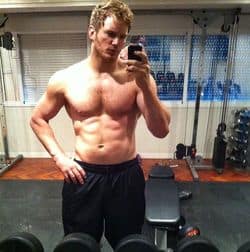 ENTERTAINMENT
Gay geeks are urging film goers to skip the upcoming Enders Game because of the writer's blatant anti-gay views. Also Chris Pratt is aware that shirtless gym pics are 'kinda douchey' but shows us his anyway. 
**
VIDEOS OF THE DAY
If you are fan of bears then you will love gay singer-songwriter Tom Goss' new single. And now that Steve Grand's All American Boy has gone viral, he showed up to perform the song live over the weekend.