Signorile looks ahead to political gay bashing in 2016.

In three short years, gay troops have gone from "mum" to "married".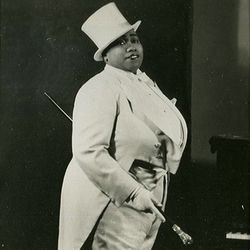 Singing the lesbian blues in 1920's Harlem: "The good news for women-loving chanteuses like Rainey, Bessie Smith, and Gladys Bentley is that blues music in the 1920s was so far under the radar of mainstream America, female blues singers could get away with occasionally expressing their unconventional desires. That said, they all felt obligated to produce song after song about loving and losing men."

VIDEO: The mug-saving motorcyclist.

Playwright Tony Kushner to receive National Medal of Arts from President Obama "for his contributions to American theater and film. Whether for the stage or the silver screen, his scripts have moved audiences worldwide, marrying humor to fury, history to fantasy, and the philosophical to the personal."

William Orbit says the new Britney Spears album he is producing is "to die for" and there is no auto-tune.

VIDEO: Elisabeth Hasselbeck's farewell speech from The View.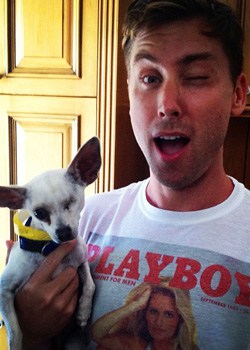 Lance Bass is searching for a home for a one-eyed puppy.

Elton John speaks out about appendicitis:  "I'm lucky to be alive. I was a ticking time bomb. I guess I could have died at any time."

Christine Quinn nabs major Labor endorsement.

Charlie Crist writing tell-all book…about leaving the Republican party: "I have now seen both these parties at the highest levels from the inside," Crist said in a press release. "In the book, I'll share my very strong feelings about what's happened to the Republicans, how the party I grew up in has been hijacked by extremists, losing its compassion and common sense. I'll describe exactly what I saw and what it made me realize. I have been a Democrat for seven months now. I have found a wonderful new home."

Colorado courts: seven divorce cases since civil union law took effect in May.

Beyoncé is nude and covered in glitter on the cover of Flaunt magazine.

Dr. Gwyneth Paltrow says tanning is totally safe.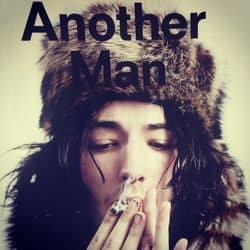 Ezra Miller for Another Man magazine.

Charlie Hunnam and Idris Elba making the rounds for Pacific Rim.

Gay couple's Green Card victory energizes same-sex marriage supporters: "Vanessa Brito is chairperson of Miami-based Equal Marriage Florida. The group started a petition drive to get a marriage equality amendment on the 2014 state ballot. Brito says the Supreme Court's decision provides the momentum needed to overturn Florida's gay-marriage ban."

Kissing same-sex friends is now trending in Japanese high schools.

New York rents are the highest in the U.S.: "Average rents for the city's four largest boroughs – Manhattan, Queens, Brooklyn and the Bronx – rose 1 percent to $3,017.19 a month, the first time the average rent topped $3,000 since Reis began collecting data in 1980."