Nick Jonas posted a shirtless photo on Instagram that has drawn the attention of many straight girl and gay boy fans across the web. Hugh Jackman posted a selfie too, but it showed less skin and a much more indimidating face.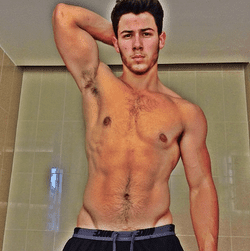 A new report released by Dallas Fed conservatively estimates that the economic crisis that plagued the U.S. from 2007 to 2009 cost the economy $14 trillion, which is approximately one year's domestic GDP. 

 After it was revealed that he had fallen behind in the polls, New York mayoral candidate Anthony Weiner has released a new campaign ad, saying that "quit isn't the way we roll…" 

 Mexican rock band "Molotov" has announced that it will no longer use the word "maricon", due to a recent anti-gay attack against a Chilean teen that cost the victim his leg. Many LGBT advocates have also called for them to stop playing their popular song "Puto". However, the band defended the song, claiming that it advocates "anyone who attempts our freedom".

 According to the U.S. Commerce Department, economic growth was reportedly 1.7% during the second quarter, which is significantly more than many economists previously estimated. 

 Daniel Chong, the San Diego student who was left alone in a cell by the DEA for five days before authorities realized their error, has reportedly settled his lawsuit for $4.1 million. 

 Singer Mary Lambert, best known as the voice of the heartwarming chorus of Macklemore's "Same Love", has released an extended, full song version entitled "She Keeps Me Warm". 

 X-Men fans (including this writer) are rejoicing the fact that sentinels (aka evil giant robots) will be making an appearance in the upcoming film adaptation of X-Men: Days of Future Past. Trust me, if you're at all a fan of the franchise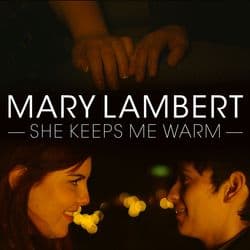 (and gay parable), this is big news. 

 According to a new report, misconduct by members of the TSA has risen by 26% over the last three years. 

 Game of Thrones star Kit Harington (aka John Snow) confessed at a panel recently that Season 4 will be his favorite season of the show yet.

 Lindsay Lohan was just recently released from rehab. Based on photos, she appears to be doing significantly better.  

 New email documents released by the Department of Defense reveal that San Diego Pride Parade Organizers might have given permission for gay servicemembers to wear their uniforms before the DOD actually gave authorization. 

 Project Runway winner Christian Siriano got engaged to long-time boyfriend Brad Walsh earlier this week.

 A New York Appeals Court recently declared the city's ban on "large sodas" to be unconstitutional. 

 Kristen Stewart recently told a member of the paparazzi "you don't deserve to breathe the same air as I do". How do we know? He caught it on video.

 In an interview with Men's Health Magazine, Tom Brady announced that he will be opening up a new sports therapy center to "help athletes train smarter". 

 A trailer has finally been released for Ben Stiller's The Secret Life Of Walter Mitty. Some film afficionados are already speculating that it could be an Oscar contender.

 The Acedemy of Motion Picture Arts and Sciences has elected its first ever African-American president, Cheryl Boone Isaacs.