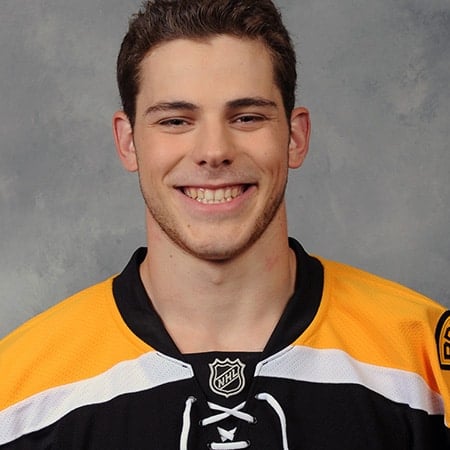 Tyler Seguin, a former Boston Bruins player who was acquired last week by the Dallas Stars, is under fire for a tweet he sent out on Saturday night that he blamed on hackers.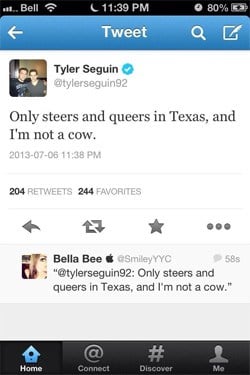 Seguin's tweet, since deleted, read: "Only steers and queers in Texas, and I'm not a cow."
The Dallas Stars reacted immediately, distancing themselves from Seguin's tweet:
"In no way, shape or form does the Dallas Stars organization condone or agree with the message that was sent out through Tyler Seguin's Twitter feed last night. We've addressed the issue directly with Tyler and we'll continue to work on educating our players regarding the importance of their conduct on all forms of social media."
Seguin later announced he's taking a break from Twitter, but blamed the statement on "hackers":
After repeated attempts by "hackers" to try to damage my reputation I have decided to shut down my twitter account for a while.—
Tyler Seguin (@tylerseguin92) July 07, 2013
SI.com says it isn't the first time Seguin has made a similar mistake: "Earlier this year, he added 'no homo' to a description of his reaction after listening to a song written by his roommate. He later apologized for using that phrase."