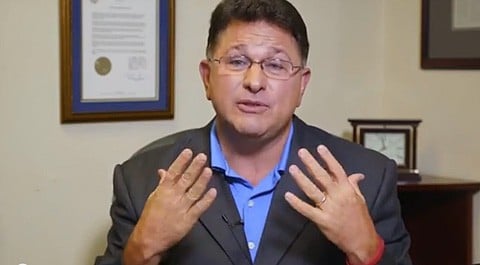 In late June, Towleroad reported on plans by anti-gay activist John Stemberger to create a new, anti-gay alternative to the Boy Scouts. You may recall Stemberger from the time Zach Wahls utterly destroyed him on CNN.
Yesterday, Stemberger made his big announcement: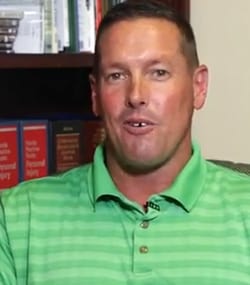 The splinter group, OnMyHonor.Net, said the new organization will offer an outdoors-oriented character-development program for boys similar to that of the Boy Scouts, while also focusing on "sexual purity" and adhering to "a standard statement of Christian values."
The new organization, which has yet to be named, stopped short of banning gay children but said it would bar any members who "openly flaunt sexuality."
"We have heard directly from over 30,000 people that recommended a need for this organization," said Rob Green, a former top Boy Scouts leader in South Carolina and now interim executive director of OnMyHonor.Net's new program. "There is an organization existing now that is in line with your values."
Watch a video in which Stemberger and Rob Green (inset), a former BSA executive who is leading the new organization, talk more about it, AFTER THE JUMP…
Writes Good As You:
Rob Green has vowed to stick by his belief that "homosexuality is morally wrong." Which, of course, will be what this new organization will always be about. This is an organization that they are creating for the sole purpose of excluding gay people and keeping anti-gay teaching in place. That will always be what defines this new organization, regardless of what they call it, how they spin it, or where it goes from here. Its history begins with wanton discrimination against gay minors. That history is already written and forever ingrained.