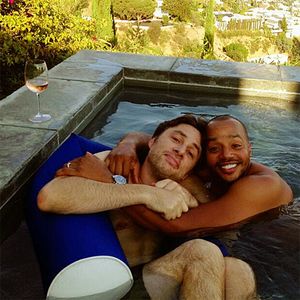 PHOTO OF THE DAY: Zach Braff and Donald Faison share a totally straight pool hug.  
BY SAM GREISMAN    
A look back at today's top stories
ENTERTAINMENT
Fans of the series Teen Wolf should be happy today as a long hinted-at gay storyline was finally introduced. SPOILER ALERT! True Blood also gave us a taste of some gay love in it's most recent episode. Who knew shaving could be sexy?
In the space of just a few weeks Steve Grand has become an internet sensation and today he sat down with Good Morning America to talk about his new fame and his sexuality. Also Big Brother host Julie Chen is not at all pleased about the show's recent bout of bigotry. 
**
WINGNUTTERY
Enders Game author and anti-gay jerk Orson Scott Card doesn't think anyone should boycott his new film because of his homophobic beliefs and would like bigots to be treated with tolerance. With news that gay tourists in Russia could face jail time, Russian officials are stepping up their anti-gay rhetoric, with one saying that gays need to be "re-educated".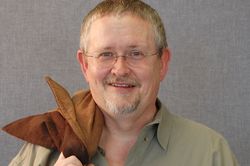 NOM's Maggie Gallagher believes that the striking down of DOMA is an attack on half of the American population. Apparently she hasn't checked out any recent poling data. And a Canadian ballet student has been expelled after it was discovered that he did adult films to support himself.

**
GAY NEWS
The ACLU and Lambda Legal are hard at work on the marriage equality push as they are seeking a summary judgment on a lawsuit in Illinois and are set to file another in Virginia. Also UC Berkeley has released a new video intended to fight homophobia in athletics.