A three-judge panel of the Ninth Circuit Court of Appeals has upheld SB1172, California's law banning gay reparative therapy for minors.
The 9th U.S. Circuit Court of Appeals in San Francisco ruled Thursday that the state's ban on so-called conversion therapy for minors doesn't violate the free speech rights of licensed counselors and patients seeking treatment. The ban's supporters maintain that the methods therapists use to try to change youngsters' sexual orientations are unethical and ineffective.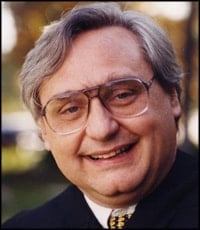 Developing…
The AP reported back on April:
The cases before the appeals court — brought by professionals who practice sexual orientation change therapy, two families who say their teenage sons benefited from it and a national association of Christian mental health counselors — argue that the ban infringes on their free speech, freedom of association and religious rights, and in the case of the counselors, jeopardizes their livelihoods.
"The state has determined that the only permissible message (is that) same-sex attractions, behavior or identity are to be accepted, supported and understood, thus suppressing all other viewpoints to the detriment of licensed professionals and their vulnerable minor clients," lawyers for the families, several practitioners and the professional group said.
"The viewpoint of counselors who in their professional judgment determine that same-sex attractions conflict with the religious and moral beliefs of clients and are not desired, is silenced by SB 1172. This raises a serious constitutional question."
Chief Judge Alex Kozinski (pictured), who was appointed by Ronald Reagan in 1985, Judge Susan Graber, a 1998 appointee of Bill Clinton's, and Judge Morgan Christen, a 2012 appointee of President Barack Obama, are set to hear the case.U.S.
District Court Judge William Shubb blocked the law banning the harmful therapy in December. It was scheduled to go into effect January 1 but was put on hold by the 9th Circuit.
Read today's ruling, AFTER THE JUMP…