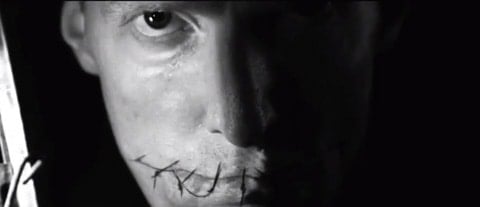 While writer-director-producer-showrunner J.J. Abrams is certainly one of Hollywood's most prolific hyphenates, he is also without a doubt the undisputed champion of 1) confusing the crap out of us and 2) teasing us all so that we beg for more.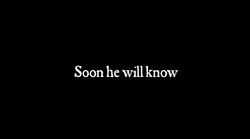 Witness: "Stranger," the 67-second long confuse-a-palooza that Abrams's Bad Robot Productions dropped on its newly minted YouTube page on Monday.  The video, which has already garnered nearly 2 million views, is pretty inscrutable: a few indeterminate images, a soft piano score, some portent-y narration.  But of course, that was enough to set the interwebs ablaze with speculation about what project the enigmatic teaser could possibly be attached to.
As for clues?  Well, the clip opens with an impossible-to-miss Star Wars-esque field of stars.  But of course, those piano chords sound kind of like Michael Giacchino's score from Lost, which Abrams co-created.  And there's the black-and-white photography, which must mean…
Oh, whatever.  BuzzFeed has a couple of thories ('from most to least insane,' as they put it), the most likely being that the clip connects with a screenplay called The Stops Along The Way by Twilight Zone creator Rod Serling that Bad Robot bought back in June.  Reddit had a much more, um, unusual hypothesis.
Take a look at Bad Robot's mysterious teaser and see if you can solve the mystery, AFTER THE JUMP…