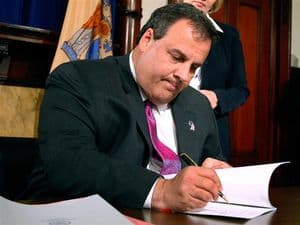 As Republican Governor and potential 2016 presidential hopeful Chris Christie signs a new bill into law today, New Jersey will become the second state in the country to ban conversion therapy for minors. The measure was previously passed by the state's congress in July, and until recently, it was unclear as to whether Christie would endorse it and sign it into law. Christie has, however, previously expressed his opposition to the practice, and even stated in a CNN interview that he does not believe homosexuality to be a sin, despite his Catholic background. 
CNN obtained a copy of Christie's upcoming statement, which highlights Christie's evidence-based approach to the bill:
"The American Psychological Association has found that efforts to change sexual orientations can pose critical health risks including, but not limited to, depression, substance abuse, social withdrawal, decreased self-esteem and suicidal thoughts. I believe that exposing children to these health risks without clear evidence of benefits that outweigh these serious risks is not appropriate."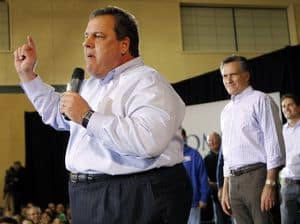 Christie's statement will also recognize "government limiting parental choice on the care and treatment of their own children," no doubt an appeal to his conservative supporters, as well as an anticipation of backlash that will likely arise in response to the new bill. Similar legal challenges have already arisen in California, the first state to ban conversion therapy for minors. 
Political analysts are already viewing Christie's decision to sign the bill "through the prism of the 2016 race for the White House." "Christie, a centrist Republican, is considered a leading candidate for his party's presidential nomination," reported CNN. While today's statement will almost certainly draw ire from social conservatives, analysts are still waiting to see how this compromise on social issues might help him gather support from voters toward the middle of the spectrum. 
"Gay conversion therapy is the latest high-profile legislation that Christie has addressed in recent days, the others dealing with medical marijuana and his veto of a bill that would ban certain guns. Christie is seeking re-election in November and public polling shows that he should easily win a second term."