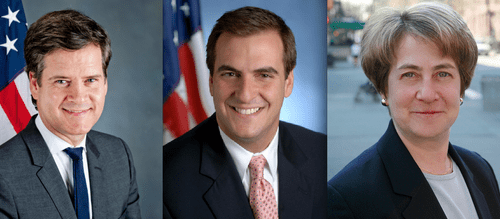 New Jersey and Chris Christie may be in the midst of controversy thanks to the state's newly-signed ban on gay-to-straight conversion therapy for minors. That thankfully hasn't deterred State Sens. Brad Hoylman, Michael Gianaris and Assemblywoman Deborah Glick, who wish to use the controversy to help a similar bill that they introduced earlier this year, and that's currently stalled in the state legislature.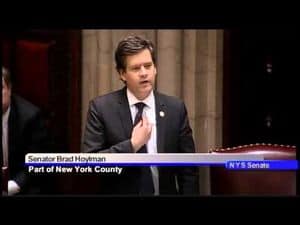 Hoylman, the state's only openly gay senator, told NY Daily News that "conversion therapy is among the worst frauds in history and has been discredited by the American Psychological Association and other…leading mental health organizations." Gianaris, the senate's deputy Democratic leader, added that "This is not a hyperpartisan issue. This is about protecting young people who are being forced to believe that the way they are is wrong, when it's not."
It was previously reported that, in New York City alone, gay-bashing attacks have been steadily increasing this year, and could possibly double the number of similar incidents that took place last year. The three legislators are also hoping that that fact will also help spur their colleagues in the state legislature to action. 
Not surprisingly, members of the "Christian" community are already starting to speak out the bill. Melissa Ingraham, a licensed mental health counselor with the Christian Counseling Center in upstate Johnson City, told NY Daily News that, "If someone has an attraction to someone of the same sex that they don't want, they should have the ability to pursue counseling to work it out."