Rafael Nadal shows some skin at U.S. Open practice.

Facebook: Governments in 74 countries demanded info on 38,000 users in 2013.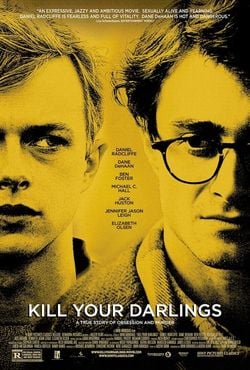 Here's the one-sheet for Kill Your Darlings, the Daniel Radcliffe drama about beat poet Alan Ginsberg.

Video: Alexander Skarsgard is a drunken cheerleader.

In Nepal, the government has been accused of excluding the LGBT community from an HIV meeting.
Blue Diamond Society founder Sunil Pant said: "The crucial inputs for
the meeting from Nepal's successful MSM/transgender program wasn't
there, nor did the meeting have any idea which areas need prioritising
in Nepal for addressing the MSM/transgender HIV problem."

How many gay jokes were there at James Franco's roast?

New Hope, Pennsylvania Mayor declines to offiate same-sex wedding: "Due to these outstanding lawsuits, I must respectfully decline to officiate a marriage for these licenses issued by the Montgomery County Clerk of Orphans' Court. While I fully respect the desire of these individuals to marry, as mayor, my first obligation is to New Hope Borough. I cannot, in good conscience, put New Hope Borough and myself at legal risk for breach of my official duties as mayor of New Hope Borough until the lawsuits are resolved."

Highest paid: Madonna made $125 million last year.

Seann William Scott shows off his buff self in NYC.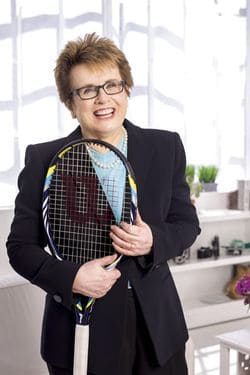 PBS series to profile Billie Jean King. "The retired tennis champion told reporters during a conference call on Monday she lost all her endorsements 'within 24 hours' of publicly declaring her homosexuality. King noted the companies that had once backed her 'wrote me about how horrible a person I was.'"

FIFA asks Putin for details on anti-gay law: "The office of Mr. Putin has promised to me that they will send all these documents in the first days of September."

NYC going to be underwater in the not too distant future: "Based on projections from the National Weather Service and the U.S. Army Corps of Engineers, if a storm equivalent in strength to Hurricane Sandy were to hit the five boroughs in the year 2100, vastly larger swaths of the city would be submerged."

Astronomers observe massive eruption on Jupiter's moon Io.

Bradley Cooper has a romantic date.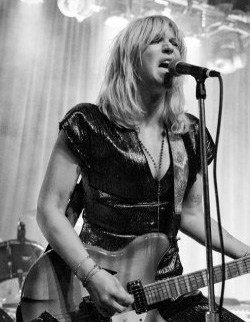 Courtney Love on her tour audiences: " I think the one straight man [in the audience] was a woman's husband. . . I couldn't quite tell. Without a single and without marketing, I'm not drawing on hetero males as a core audience. But thank god for the gays! My homos—they stick by me through thick and thin."

Chandler Massey ending run on Days of Our Lives: 'I'm done. It's bittersweet,' said Massey who won his second Emmy for the role in June. 'These four years have been so amazing I've built a family here. I'm so grateful to NBC and everyone for these amazing four years. It's been my privilege and honor to work there.'

Ben Affleck signed deal to star in multiple Batman films: "Sources say that Affleck has been signed for multiple movies, should sequels continue to proliferate. The talks were so secretive that many Warners execs and most WME agents remained unaware of their existence…The deal also potentially lines Affleck up to star in (and direct?) Warner Bros.' answer to The Avengers: The eventual Justice League movie."