Katy Perry and Gaga brace for chart war.

NYC Mayoral candidate Christine Quinn: What's next for NYC's LGBT community.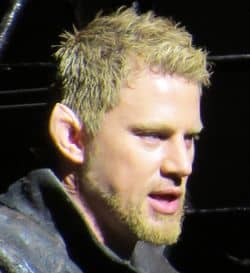 Channing Tatum works an elf warrior look.

White House Press Secretary Jay Carney offers nothing new on Obama ENDA executive order: "I think it's a fair question, but I have answered it," Carney said. "And one thing I noted recently is that we saw some progress on the legislation, ENDA, in Congress as it was passed out of committee. And the president supports that and welcomes it, and will continue to work with Congress to move forward with that."

San Diego County Board of Supervisors delays action on County Clerk Ernest Dronenburg's recent controversial actions related to Proposition 8. "Supervisor Dave Roberts said last week that the board would discuss whether Dronenburg, an independently elected official, had violated the county's administrative code by using an outside attorney to file a July 19 petition to the state Supreme Court seeking clarity about Proposition 8."

Yellowstone National Park's Steamboat Geyser erupts for the first time in eight years.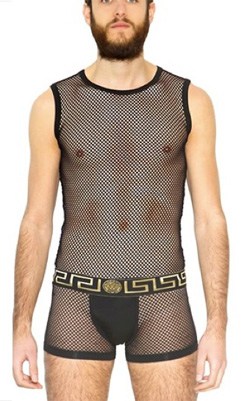 Versace selling breathable mesh and lace bodysuits for men.

Jerusalem celebrates Gay Pride uneventfully: "A few thousand people marched in a gay pride parade in central Jerusalem without any serious incidents on Thursday, carrying trademark rainbow flags and calling for equal rights, police said. 'About 2,500 participated in the march and there were no incidents, except for one stink bomb being thrown,' police spokesman Micky Rosenfeld said."

Seems everyone is praying for a Ryan Gosling sex tape.

Puget Sound orcas to remain protected: "We have decided these killer whales are a distinct population group," Gorman said. "They have their own language, own food source. They don't interbreed with other groups of killer whales. They meet the legal standard for a distinct population group."

What's next, a Buffy the Vampire Slayer movie?

YouTube says it will open a Creator Space in New York in 2014: "The studio, located in Chelsea, will join existing Spaces in Los Angeles, London and Tokyo and will include a brand lab for content creators to meet and work with advertisers from nearby Madison Avenue."

Wes Bentley to play Batman in Batman/Superman film?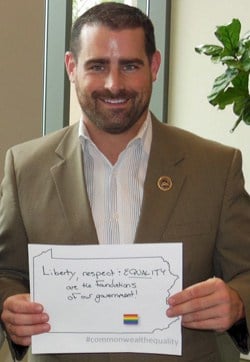 Commonwealth Equality looks for support for marriage equality in Pennsylvania.

Reddit confession: "I'm a well known American film actor and I'm a closeted homosexual."

Star Tribune publishes fluff piece on Minnesotan's in mourning over marriage equality: In an article posted on July 31, the Star Tribune examined the "ordinary" Minnesotans who were "quietly mourning" their state's marriage equality law. The article offered a sympathetic portrayal of several residents – including a senior couple estranged from their gay son – who, the paper suggested, are the victims of being "caught in the undertow of a wave of social change":

Cristiano Ronaldo threw out the first pitch for the Yankees vs. Dodgers game on Wednesday night at Dodger Stadium.

Silvio Berlusconi faces house arrest.

Actor slaps down audience member who heckled gay kiss during London play: "The heckler was among the spectators at The American Plan on Wednesday and tutted before crying out "makes me sick" at the embrace between the two male characters Nick and Gil. Mark Edel-Hunt, who plays Gil, responded by returning to the stage at the end of the curtain call with a sign depicting the Stonewall campaign slogan – 'Some people are gay. Get over it!'."