The Daily Beast is optimistic that Chelsea Manning will enjoy prison rape.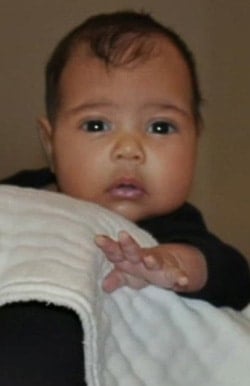 Baby North West makes debut.

Steve Ballmer retiring from Microsoft.

Today anchor Jenna Wolfe and NBC News foreign correspondent Stephanie Gosk welcomed a baby girl, named Harper Estelle Wolfeld Gosk.

Matt Bomer says he's very proud of Wentworth Miller: "I think its really bold and incredibly classy how he came out and did it. I am really proud of him. It's very reflective of his amazing character."

Empire State Pride Agenda finds startling health disparities among lesbian, gay, bisexual and transgender people in New York City.

The American College of Obstetricians and Gynecologists endorses marriage equality: "As ob-gyns, we must be strong advocates for all of our patients' health and well-being," said Jeanne A. Conry, MD, PhD, president of The College. "We know that access to health care and the health of women and their families is tied to financial security. Marriage helps provide this financial security for many women, regardless of sexual orientation."

Lady Gaga carries around a giant crystal phallus, just because.

MTV releases teaser trailer for Divergent.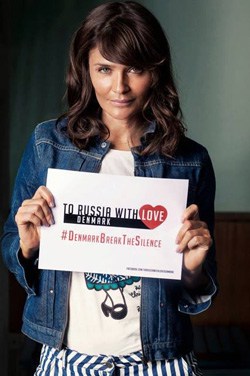 Supermodel Helena Christensen stands with Danish campaign opposing Russian anti-gay hate.

Chicago firm to defend ExxonMobil in anti-gay discrimination lawsuit: "Seyfarth Shaw is a massive international law firm and employs more than 800 attorneys throughout the world. It bills itself on its website as 'a national platform and an international gateway' that helps businesses in litigation, employment, corporate, real estate and employee benefits."

Swedish hockey players Henrik Zetterberg and Viktor Hedman join list of athletes speaking out against Russia's anti-gay laws.

Petition asking the Metropolitan Opera to dedicate its season opening gala, Tchaikovsky's Eugene Onegin, to the world's gay and lesbian community, gains ground.

Canadian dentist wants to clone John Lennon with a rotten molar.

Wolves howl to keep in touch with friends: "Perhaps more interesting, researchers have now found that wolves howled more frequently to members of their pack with whom they spent more time. In other words, the strength of the relationship between wolves predicted how many times a wolf howled, said Friederike Range, a researcher and co-director of the Wolf Science Center at the University of Vienna in Austria."

Sure, this will solve the texting while driving problem.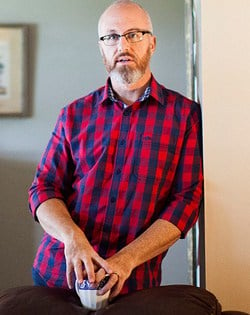 Buzzfeed profiles Alan Chambers, the man behind the implosion of the 'ex-gay' movement. "There are times when I feel like I don't have a country."

DJ White Shadow talks ARTPOP.

Caffeine body spray the new replacement for coffee?

Honey Boo Boo attended her first drag show, at a Hamburger Mary's in Florida.

30 companies that stand with transgender Americans.

Homeless gay youth found dead in Atlanta Midtown hotel: "Matthew Ralston's decomposing body was discovered in a room inside the Residence Inn on Peachtree Street about 3:30 p.m. Saturday. The 20-year-old man from Prattville, Ala., recently relocated to Atlanta and spent the last few weeks couch surfing among friends."

Madonna: grill gone wild.