Clashes between protesters and police have turned deadly in Egypt as Security Forces invade Pro-Morsi sit-ins. 

 That Russian TV host isn't done making homophobic remarks. Now he's taking victim-blaming to a whole new level.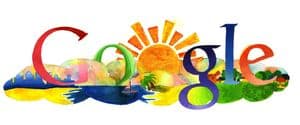 Google recently issued a brief in response to a class-action lawsuit brought against the company for invasion of privacy. In it, they argued that Gmail users cannot realistically expect for their emails not to be scanned. 

 North Carolina's new oppressive voter registration law is facing another new lawsuit filed by a 92-Year-Old woman who was previously subjected to "literacy tests" before being allowed to vote. 

 A hostage situation at a bank in rural Louisiana finally ended early this morning with the gunman dead and two hostages shot. 

 San Diego mayor Bob Filner continues to face controversy as the national restaurant chain Hooters has announced that he is no longer welcome in any of their franchises. 

 Those attending Aaron Carter's performance at Chicago's Market Days "got lucky" when the singer stripped his shirt off and began grabbing his crotch on stage. 

 Until last week, it was the policy of authorities in Norfolk, Virginia to assume that all women who reported rapes were lying, until proven otherwise.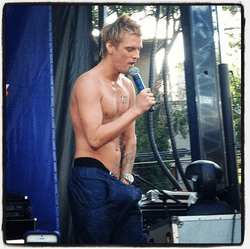 A Georgia teen was previously denied a heart transplant due to his prior run-ins with the law. Luckily, the hospital has announced that it has reversed its initial decision. 

 A pair of brand new parents were forced to change their child's name from "Messiah" to "Martin" after a judge declared use of the name "unchristian".

 Kanye West reportedly asked Anna Wintour to put Kim Kardashian on the cover of Vogue. Her response was less than supportive. 

 Niall Horan flashed his bare butt all over British TV. It's okay, though, he was just showing off his new tattoo…

 Nerd deity George Lucas recently welcomed a new baby girl with his newlywed wife. 

 Kick-Ass himself, Aaron Taylor-Johnson recently appeared shirtless in an issue of Men's Health UK. Homeboy is looking pretty good…

 Alachua County, best known as the home of the University of Florida, has announced new protections for its LGBT residents. 

 Kristen Stewart is reportedly going to pursue a college degree. Let's hope she majors in something like public speaking…

 Gwyneth Paltrow was reportedly at an Author's Night fundraiser in the Hamptons yesterday, and not everyone appreciated her attendance. 

 "Ex-Gay" singer Donnie McClurkin was recently kicked off the performance list of an upcoming MLK memorial concert due to the "potential controversy" his attendance could bring.