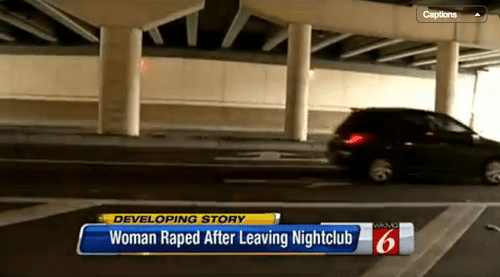 Police in Orlando, Florida are searching for three suspects after a woman was attacked and raped yesterday while walking home from the LGBT night club "Revolution" (or "Rev" as it's often referred to by locals). The attack in question took place early Sunday morning at approximately 1:00 AM. The victim, who was walking home from the club by herself, was walking underneath on overpass when she was approached by three men in a silver vehicle.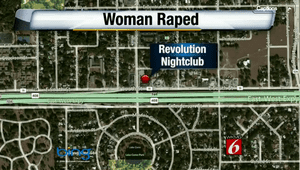 Then men began by yelling multiple sexually explicit and anti-gay remarks, using words such as "lesbian" and "dyke". Two of the men then reportedly exited the vehicle, pushing her to the ground. The car's driver then allegedly removed the victim's underwear before saying, "I'll show you what a real man feels like," and then sexually assaulting her. After the attack, the victim then says that she made the rest of her way home and called the police. Unfortunately, after the incident, she was not able to identify the precise route she used to walk home. Thus, authorities do not have a specific location at which to search for evidence. 
The victim also had a difficult time identifying specific details about any of her attackers. She did say, however, that her attacker had short hair, and that he was wearing a black t-shirt and khaki shorts. He also reportedly drove a silver automobile. Police are investigating the incident as a hate crime, and are asking anyone with information about the incident to call Crimeline at 800-423-TIPS.
Watch the report by WKMG News Orlando AFTER THE JUMP…