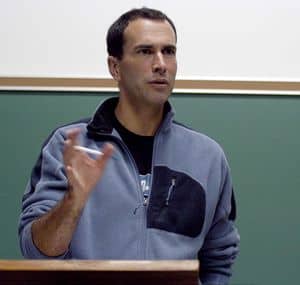 Greyson, a documentary filmmaker from Toronto, Canada, along with Tarek Loubani, an ER doctor from London, Ontario, Canada, was arrested last night after 10 PM. The two men were reportedly on their way to Gaza, according to a friend's blog. It is not known if the men were arrested for violating Cairo's mandatory curfew, or if they were detained for some other reason. 
Current unrest and violence in the North African nation has family members and Canadian foreign affairs officials concerned for their safety. Just in the last 24 hours, at least 25 were killed in a raid in the Sinai peninsula, and as pro and anti-Morsi supporters continue to fight, the death toll continues to rise. Worse yet, members of the Egyptian government and military have already expressed outrage towards the West and its media outlets for their failure to portray the conflict "as a war against violent terrorists", according to the New York Times. 
Lynne Yelich, Minister of State for the Canadian government, has already released a statement, explaining that:
"The Government of Canada is very concerned that two Canadian citizens have been arrested in Egypt.

"I can confirm that Canadian consular officials have visited the two Canadians and have been in contact with their families.

"This afternoon, I spoke with a senior Egyptian official to request confirmation of the nature of the charges and call for all evidence against the two Canadians be released. Canadian officials are also in contact with local authorities to receive more information on the nature of these charges."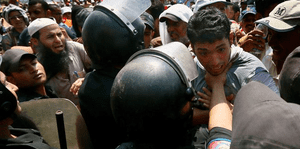 Greyson is perhaps best known for his criticism of the Toronto International Film Festival for "for celebrating films from Tel Aviv. Greyson withdrew his own film from the festival, criticizing Israel's settlement strategy in Gaza," according to Yahoo News. 
Canada has already lost one of its citizens to the recent violence in Egypt. Previously, Amr Kassem was shot in the head by a sniper while attempting to visit a group of family members. The Candian government has already urged both sides of the conflict to "sit down together, reconcile their differences and work tirelessly to halt this deadly standoff." At this point, unfortunately, it does not seem likely that any such talks will take place any time soon.