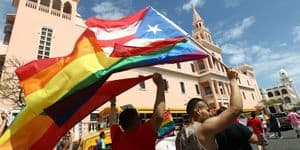 Senator Maria Gonzalez Lopez recently filed two bills that, if passed, would mark historic steps toward equality for the island of Puerto Rico. The first would effectively overturn a recently-upheld law that prohibits same-sex couples from adopting children. The second would establish new curricula in public schools that would "examine gender issues, including sexual discrimination," according to PinkNews. Gonzalez Lopez told the Associated Press that continuing to discriminate against same-sex couples will lead to "economic, emotional and psychological consequences". The bill itself states that:
"It's imperative that this legislative assembly recognize and not deny existing families their rights. People's lifestyles are moving further away each time from the concept of a traditional family nucleus."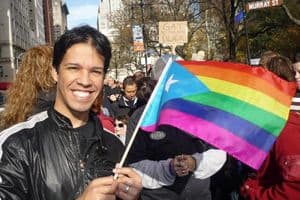 The bill is already meeting resistence from at least one religious group. "There are certain issues that are non-negotiable," said Dr Cesar Vazquez Muniz, spokesman for the Puerto Rico Pro-Family. "The problem is that they are trying to change the values of this country." Opponents of the education bill also argue that it should be up to parents to decide what to teach children with regards to sexuality, gender, and alternate "lifestyles". 
These two bills come on the heels of two other LGBT rights bills that were passed earlier this year, one that banned LGBT discrimination and another that added LGBT protections to an existing domestic violence law. Thousands have also marched in support of LGBT rights just this year alone.